The numbers are in. Google has officially revealed exactly which fashion trends are making a lot of noise in terms of recent search queries. The report from the tech giant reveals everything from which celebrities are influencing fashion, all the way to exactly what types of clothing articles are receiving the most buzz. Ready or not, let's dive into what's trending in fashion for 2016…
Celebrity Influencers
As much as some of us may not want to admit, celebrities influence many of our fashion choices. And according to Google search data, the below listed stars are influencing us when it concerns the following popular fashion trends:
Celebrities influencing us to wear bomber jackets…
Kanye West
Gigi Hadid
Kylie Jenner
Kim Kardashian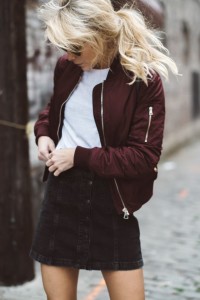 Celebrities influencing us to wear the off-the-shoulder look (tops and dresses)…
Olivia Palmero
Kendall Jenner
Kylie Jenner
Michelle Obama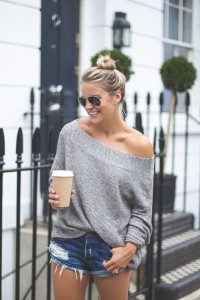 Celebrities influencing us to wear the romper/playsuit look…
Taylor Swift
Kylie Jenner
Kate Judson
Bethany Mota

Recent Rising & Declining Trends
Along with identifying top celebrity influencers, Google revealed which trends were on the rise, and which were on the decline. Trends were assigned to three categories: Sustained Risers (showing steady growth in recent years), Seasonal Risers (trends likely to return even stronger), and Rising Stars (trends that have shown sudden growth in recent months, but perhaps won't continue).

Top Rising Trends
Sustained Risers – Biker pants and ripped jeans
Seasonal Risers – Kimono dresses, rompers, coatigans, shirt dresses, bomber jackets, and boho dresses
Rising Stars – Off-the-shoulder tops, bodysuits, lace-up tops, bralettes, and dashiki dresses
Top Declining Trends
Sustained decliners – Drop-crotch pants, see-through clothes, acid-wash jeans, and babydoll dresses
Seasonal decliners – Asymmetrical skirts, waist trainers, and maxi shirts
Falling Stars – Suede skirts
Fashion will without a doubt continue to evolve on a year-to-year basis. What we wear ten years from now will almost surely look nothing like what we wear today. For more takeaways regarding what Google found, read the whole report here.