There are countless things to see and do (and eat) at the Minnesota State Fair, and no two state fair excursions are the same. That's why it's important to dress in such a way that you will not only look stylish, but also remain comfortable whether you're exploring the fair for two hours or ten. Whether you're all about the Mighty Midway, or would rather try every new food item on a stick, we've got the perfect outfit guidelines for you.
MN State Fair Outfits for Any Activity:
The Foodie: When you're on a mission to have a gastronomic adventure, it's extremely important that you do not limit yourself by your clothing choices. Wearing loose fitting clothing in darker colors or intricate patterns allows you to remain comfortable even if your stomach is bursting at the seams. The color and pattern option also provide fantastic camouflage in the event of an unfortunate spill.
We suggest a flowy midi or maxi dress in a fun Ikat or Tribal print!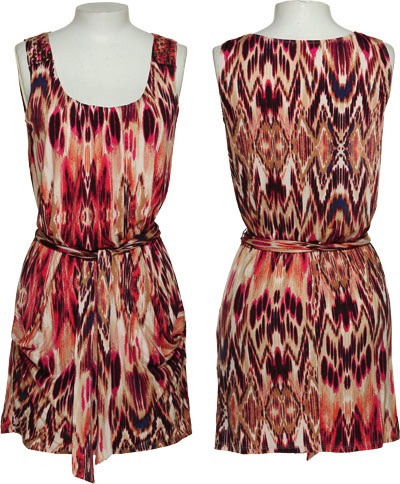 The Thrill Seeker: If the Midway, or the Kidway, is your primary destination at the Fair, you're certainly going to want to choose something you'd be comfortable being upside-down in. So, sorry ladies, no skirts or dresses for this trip. Think something along the lines of comfortable shorts in fun colors, and don't forget the to make sure your shoes are fastened to your feet, lest you lose a shoe on a ride!
We suggest bold, bright colored pieces, which are not only stylish, but will help you stand out if you have on-lookers watching your daredevil antics.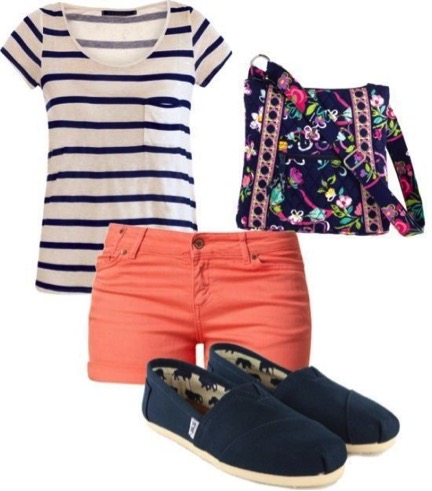 The Day-Tripper: Heading to the Fair from open to close? This trip requires more than just style – it requires planning. You're going to want more than just a standard outfit and small handbag. Arguably the most important piece of your outfit for this outing would be your shoes. Wear your most comfortable, thick, cushion-soled tennis shoes, or sandals. Flip-flops simply will not make the cut. Make sure to grab a larger bag for any purchases or Midway prizes, and if it's going to be sunny, don't forget to bring a hat!
We suggest something like this: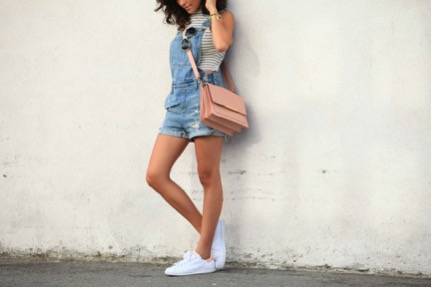 or this (maybe trade in the hat for a MN Twins cap!):