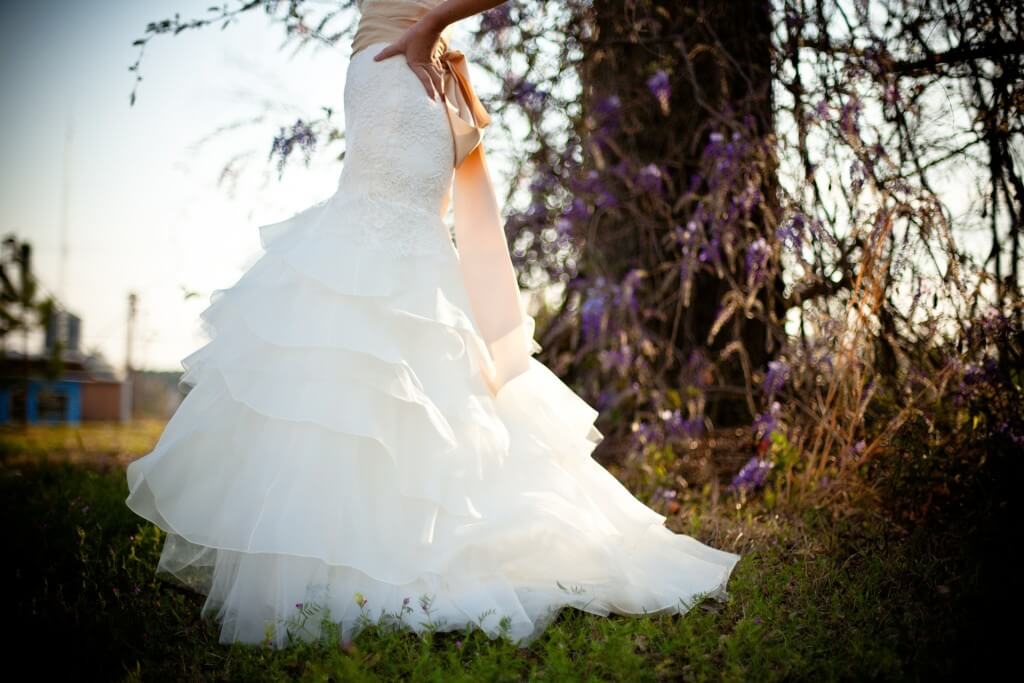 It's summer and summer usually means a lot of weddings. If you're anything like the rest of society you'll ask yourself, "what should I wear?". You may resort to that go-to black dress or perhaps go more casual with pair of dark jeans. But what you may not know if that both of those two options are no no's when it comes to wedding etiquette. Here are the top 10 items of clothing one should not wear to an upcoming wedding:
Black: Most tuxedos are black and the chances of seeing a lot of black tuxes at any wedding is very high but the tricky part with black comes to women's attire. Black is usually a no-go when it comes to dressing for a wedding. But with saying that, it can be done if it's in the correct manner. If you've decided the only color you can wear is black then you'll need to follow a few guidelines- make sure the dress is fun and light. Remember: you don't want to come across as though you're mourning, especially at  a wedding.
Something Skimpy: Although maybe you prefer to show off your best assists, weddings are not the place to be doing it. The attention should be on the bride and groom, not you- so make sure you pick out a classy and tasteful outfit.
Jeans & a T-Shirt: Yes, we know you love your favorite pair of jeans and that shirt that is always in the front of your closet but weddings are not the time to show off your favorite clothing attire. Let's assume its a pretty casual ceremony, casual does not mean jeans folks. When talking in regards to weddings, casual should be a summer dress for the ladies and khakis with a button up for guys.
Prom Dress: You think you'll be able to hide the fact you're wearing a prom dress to a wedding? Nope, those sequins can be spotted from a mile away and it screams high school prom. So although you haven't worn that dress for many years, stick to something less BAM and go for something more sleek and simple  for the night.
Pant Suit: Did you just come from the office? Well…maybe you did or maybe you didn't but regardless, you're not supposed to look like you just got out of a meeting when attending a wedding. It's ok to drop your Hillary Clinton business persona and throw on a skirt or a dress for these types of occasions.
Loud Clothing: People are at the wedding to look at the bride, not your neon colored dress, crazy hat, or scary make-up. Keep your entire ensemble classy so you don't take any attention away from the people who deserve it. Keep the newly married couple happy and dress elegantly instead of loud!
White: The same rule that pertains to wearing black to a wedding, pertains to wearing white to a wedding especially if you're a woman. I'm sure you look really nice in that white dress you have but a wedding is not the place to show it off. There are a few cases that you can get away with wearing white but try to always stick to an off-white. An off-white skirt or blouse should be just fine as long as you pair it with something that is a color.