Finding an excuse to be outside in the precious summer months isn't difficult. But is your outdoor space ready for all the fun? Try some of these tips to upgrade your balcony, patio, deck, or porch, and create a haven that is impossible to leave.
Apartment balcony
Living in an apartment, it's probably a given you don't have much space for a backyard sanctuary. However, what you lack in space, you can make up for in style! With a few tricks, you can create the retreat of your dreams, big or small.
End tables: A perfect place to set your drink or hold your dinner, just on a smaller scale. End tables let you add more surface space without taking up much room.
Comfy seating: Amp up the cozy factor of your small space with comfortable seats! From cushy armchairs, benches with over-sized cushions, to small love-seats, you can find
endless options at Turn Style!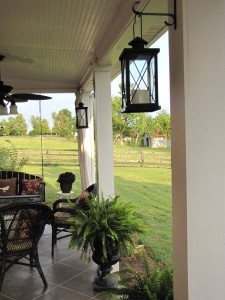 Trying to create the perfect patio without a remodel? Give these ideas a go!
Benches & cushions: If backyard parties are your forte, make sure there's enough seating for everyone! Spice up your DIY or store bought benches with plenty of oversized cushions. Great for comfort and easy way to add pops of color and style!
Lanterns: Infuse some instant coziness with a few well placed lanterns! Outline the patio and illuminate all walkways so you can hangout all night.
Decks
Great for summer parties and every day BBQ's, your deck is the best place to host your friends and family! Try these tips to impress everyone at your next gathering.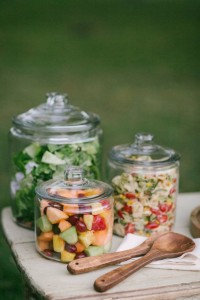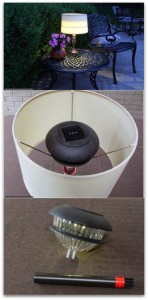 Serving platters & jars: Pretty dishes are a nice, subtle way of injecting your personal style into your outdoor parties. They're also an easy way to upgrade from backyard bash to elegant party.
Unique lighting: Looking for a fun DIY? Repurpose old lamps and lighting fixtures with outdoor friendly options to add a funky, cool mood to your outdoor space.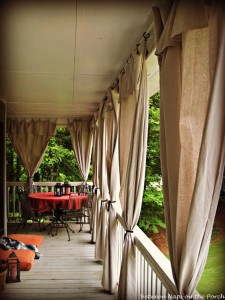 Porch
With the perfect porch, your outdoor oasis is just a step outside of your house! Try these simple tricks to elevate your level of comfort and style.
Curtains: Repurpose curtains, sheets, or fabric to add an element of privacy to your porch. They're also a great way to block the sun in the afternoons!
Rugs: A colorful rug is an easy addition to your porch for a lot of flair. Add some matching throw pillows to elevate your style.
Creating the outdoor escape of your dreams doesn't have to require a remodel! From lighting upgrades to over-sized cushions, there are many subtle upgrades you can buy that will elevate your sense of style and comfort. The best part is, you can get everything you need in one stop at Turn Style!