Awards season has officially commenced, and there have already been several standout winners in this year's red carpet class. From spectacular sweeping, beaded gowns to bold prints and crisp colors, 2016 has had a bit of everything thrown into the mix. Here are a few of our favorites, plus some quick tips on how to incorporate these red carpet styles into your own wardrobe.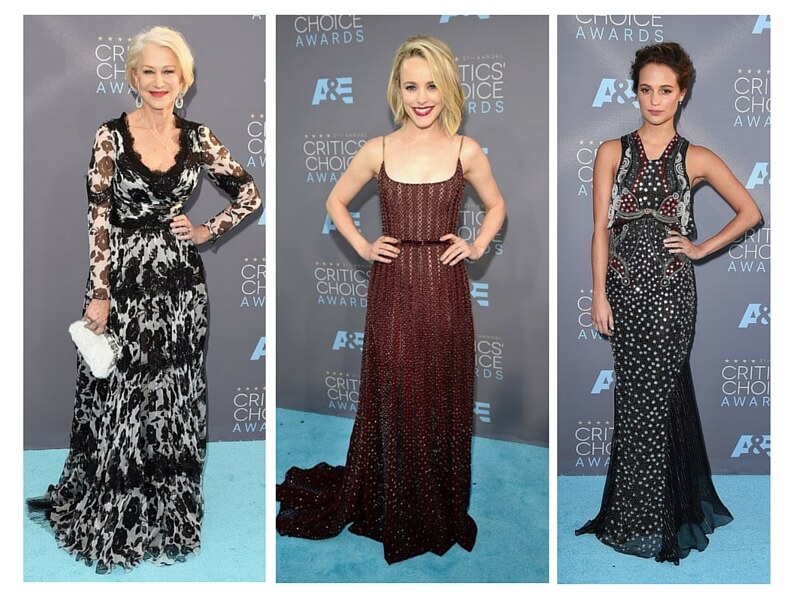 Our hands-down winners from the 2016 Critics' Choice Awards: Helen Mirren, Rachel McAdams, Alicia Vikander
These gowns are all about the details, with intricate beading, beautiful prints, and flowing drama. To inject some of this red carpet glamour into your day-to-day attire, think about adding one element of interest per outfit. This could be sheer detailing on a dress or blouse, a large pattern, or statement sequins. But, with that said, it is essential that you don't overdo it. These outfits work because they don't feature big bold accessories. It's all about balance.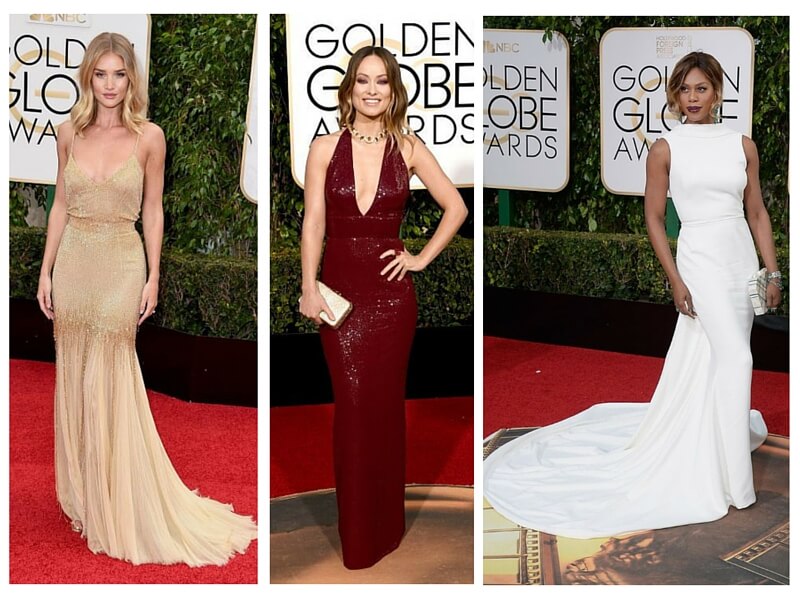 Our picks for show-stopping outfits at the 2016 Golden Globes: Rosie Huntington Whiteley, Olivia Wilde, Laverne Cox
Crank up the drama! These three look absolutely stunning, and their color choices couldn't be more spot on. Metallics, jewel tones, and crisp white all create a standalone statement when featured in any ensemble. Our suggestions to bring these styles to the streets? If you're going for Rosie's glow, think a gold top – but skip the sequins for a down-to-earth appeal. If you want to channel Olivia, wearing jewel-toned denim paired with a statement necklace of the same color will leave quite the impression. Last suggestion? To steal the spotlight like Laverne, rocking white pants will wow.