Spring is in the air! That means it's time to put away the heavy snow boots and make room for fun colors, light jackets and sandals. Turn Style is all about keeping you and your family fashionable for less, but that doesn't mean you have to compromise style for budget. Break into spring this year without breaking your bank!
Men's Fashion
Fashion Week saw plenty of rich color palettes combined with a variety of statement pieces. Many of the looks for men this year are reminiscent of the 70's with bomber jackets, faded denim jackets, thicker stripes and plaid designs, and bold red colors.
Throw on a simple white t-shirt to go under a light blue denim jacket or red bomber jacket paired with a pair of jeans and an aviator sunglass and you're ready for an ideal spring afternoon.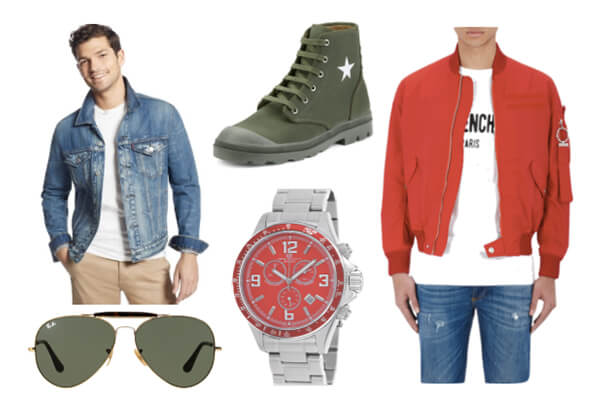 Women's Fashion
Stripes are just as prevalent in women's trends as the men this year, however the stripes for women's fashion are reminiscent of the 1950's beach umbrellas with red/yellow and white making a strong appearance. Blues are also dominating women's looks, however in contrast to the red in men's fashion, we're seeing yellow as the bold color palette for women.
Don a flow-y, yellow sundress with light makeup, a bold lip, and a statement earring for a perfect spring evening look.
Rather than your typical tote bag filled to the brim with more than you need, consider a simple crossbody to combine elegance with practicality.

Teens and Young Adults
This spring is all about combining comfort with style. The popular looks for teen girls are unique sweatshirt looks, deconstructed tees, casual boots, and pinstripes. For the bolder fashionista in your family, vacation prints on totes, skirts and tops are popular.
Pair a casual deconstructed tee with a looser sweatshirt for those chilly afternoons, a casual sneaker boot and pinstriped trousers to make a casual look chic and fun.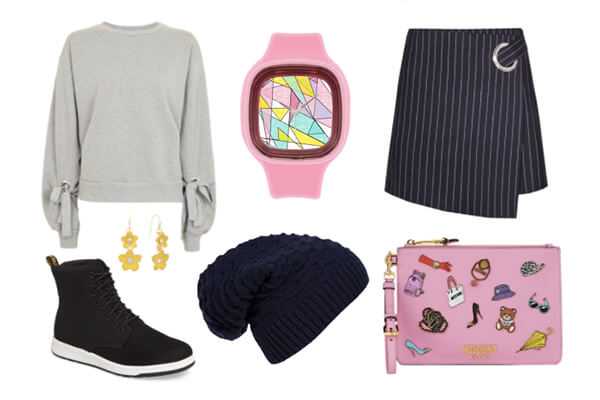 For the young gentleman, the sporty/outdoorsy meets couture dominated the runway for this coming spring. Combine a sharp blue or red jacket with a classic (yet stylish) white tee, a nice army boot and accessorize with a watch or snazzy pair of sunglasses, and you're all set.
This spring is all about choosing a bold statement to make your casual look pop. Whether you're looking for the perfect stripe printed shirt for every day use or a pair of bohemian style earrings to pair with your evening dress, Turn Style has what you're looking for at the right price!