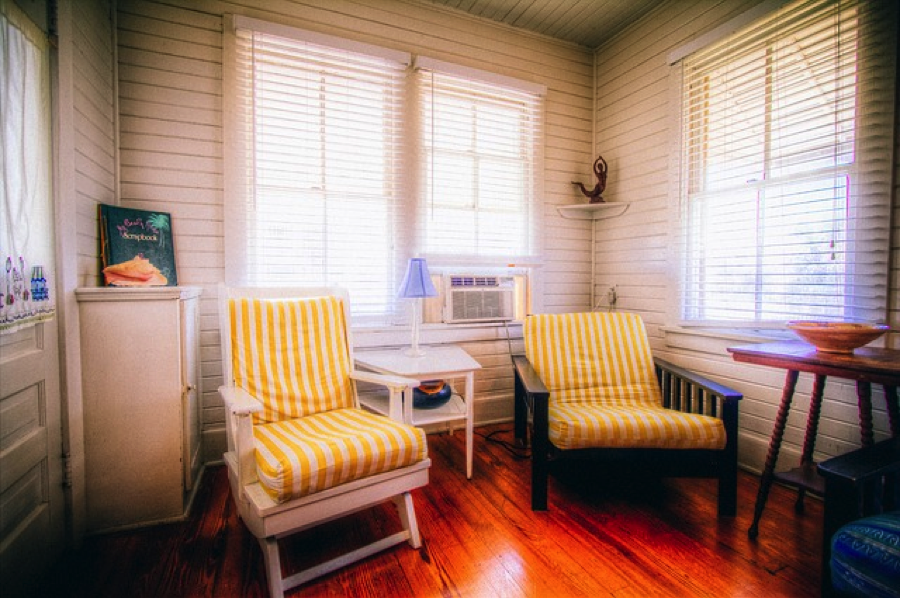 Spring changes a lot. Not just how we dress in accordance with the arrival of warmer weather, but also the interior spaces in which we live. If we take a closer look, perhaps we'll notice that the windows in our homes seem less drafty, and we can actually utilize the natural lighting from the outdoors a lot more than we were able to during those cloudier days of winter.
Go Bright, Go Bold
The rule of thumb when it comes to spring decor usually revolves around highlighting lighter colors, especially white, in addition to those floral colors. By brightening up the interior, we can maximize natural lighting and make our interior spaces feel more open, refreshing, and welcoming. Below are a few tips on how to do so:
Paint the Trim – In a way, a room's trim accents the interior space and helps define it. In many older homes, the trim was originally a natural wood color – something that can still be cool dependent upon the style you're going for. However, if you want to be really bold, consider painting the trim a brighter color – like white. This will help your interior space feel more spacious and clean
Change Out Pillows, Blankets & Sheets – A simple way to brighten up your home is to accent your furnishings with brighter colored items – whether it's brighter colored pillows, a brighter blanket to accent your couch, brighter sheets on your bed, or even a more brightly colored rug, something that'll look great – especially if you have a wooden floor.
Change Your Blinds or Curtains – Cheap plastic blinds can bend and break, especially if you have pets; they're not always aesthetically pleasing, and a lot of people cover them up with curtains – something that actually makes the room darker. But you don't have to hide your blinds. Wood blinds look great, are surprisingly inexpensive, and allow you to keep your curtains open without embarrassment.
Add Plants & Flowers – By adding potted plants and/or flowers, you can give the interior area a slightly outdoorsy feel – something that adds a vibe that it's more open and in sync with the nature that's outside your windows.