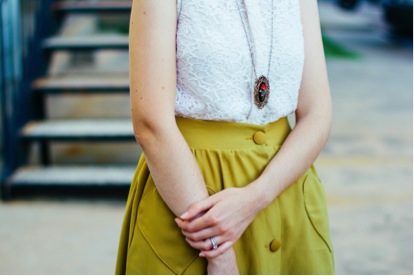 Each season delivers on new and exciting fashion trends, and spring is certainly no exception. As the season progresses and the weather gets warmer, more and more ladies wear their favorite skirts out and about – whether they've had them for a while, or just picked them up from their favorite clothing or consignment store. According to a recently released search trends report from Google, some of the skirt types that are causing a stir in 2015 include the following:
Tulle Skirts
Tulle skirts are fluffy and resemble tutus, but if worn the right way, you won't necessarily look like a ballerina. The fabric they're made from weighs very little and is often created from materials including nylon and silk – helping the tulle skirt deliver a flared shape for the wearer. Color options for tulle skirts are numerous but some of the most popular colors include different variations of white, black, blue, purple, and pink.
Top considerations: Sleeveless and patterned blouses, elbow length shirts
Midi Skirts
Midi skirts have been around forever – having experienced popularity in both the 1940's and 1960's. In 2015, they continue to prove popular and deliver a sophisticated look for the wearer. In recent years, they've seen a surge of demand in Great Britain, but they're now just starting to get more popular within the U.S., according to Google. Providing an A-line shape, they often come pleated and are shorter than maxi skirts – typically extending just below the wearer's kneecaps.
Top considerations: Striped shirts and sleeveless blouses
Plaid Skirts
While they may not be getting as much fanfare as tulle and midi skirts, plaid skirts are relatively popular in 2015 – perhaps thanks in part to being frequently rocked by country singer turned pop star Taylor Swift. And while some may see them as more suitable for fall fashion (considering the autumn colors), don't be afraid to utilize them this spring.
Top considerations: Scoop neck cotton tees