Are you tired of opening your closet every morning to too many clothes but nothing to wear? We're about to change your style life. Repurpose those items you love to create tons of new, unique outfits. Try a capsule wardrobe.
What's a capsule wardrobe?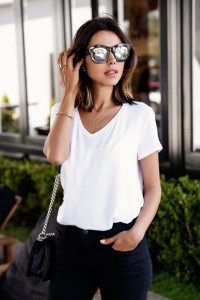 Put simply, it's a mini wardrobe made up of versatile pieces that you love to wear and can mix and match for endless combinations. Some people parse it down to 33 basic items, including shoes and jewelry, augmented with a few seasonal items that you change out every three months, some play with 37 items every three months, but it's not set it stone.
For each season, or three months, challenge yourself to both save money and shop with intention instead of as an emotional reward. Now the question is, where to start?
Step One: Clean House
Take some time out of your day to commit to cleaning out your closet. Stay focused. Take everything out of your closet and sort it into five distinct piles: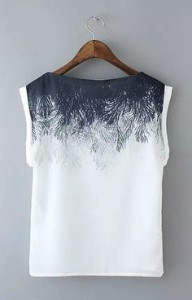 Pile One: Items you love and fit you well. This is the keep pile.
Pile Two: I want to keep this but I don't know why
Pile Three: Items that don't fit you or aren't your style anymore. This is the consign pile.
Pile Four: Items that are no longer in good condition. This is the trash pile.
Pile Five: Seasonal items like a bulky winter jacket that can be boxed away out of season.
Immediately throw away everything in pile four. Then, box up everything in pile three without giving it too much thought, and get ready to consign or donate it. Put everything from pile one back into your closet. Also box up everything from pile two. Put that box in the back of the closet for 30 days – if you don't miss it, consign that box as well!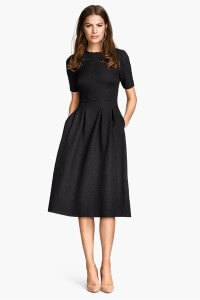 Step Two: Build
As mentioned above, the ideal number is somewhere between 33 and 37 items, but keeping in mind "less is more" find a number that works best for you. Don't include items like underwear, work out clothes (only use your work out clothes for working out), sleepwear or that pair of pants you wear when painting/heavy duty cleaning. Start with your keep pile for inspiration. Think about the staples you need for your personal style. If you like to start your outfits with shoes, pick out a handful of pairs and work up from there, adding in bottoms and tops, a dress or two and jackets. If you hate wearing pants, stick to dresses and skirts. The key is to find quality pieces you will actually wear. Number out how many pieces you think you'll need and fill out each space with an item. Shop for any missing pieces. There are plenty of wardrobe planners like this one to help you get started.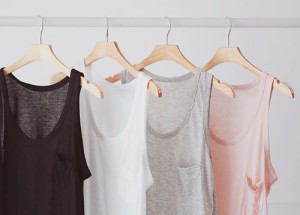 As you give it a try, feel free to change the process so it fits your life style. Set up two capsule wardrobes if you need a work set and a weekend set. Set your limit to 40 pieces if that makes you more comfortable with your selection. It's not meant to be a rigid set of rules for your closet. Instead it should be a fun, new way of thinking about your style in a way that is simple. And maybe help cut down on your clothing budget…
Top 10 Capsule Wardrobe Pieces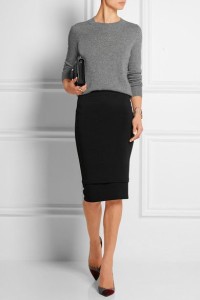 White t-shirt
Black skinny jeans
Nice blouse
Cardigan
Black dress
Graphic tee
Tank top
Gray v-neck
Pencil skirt
Light denim