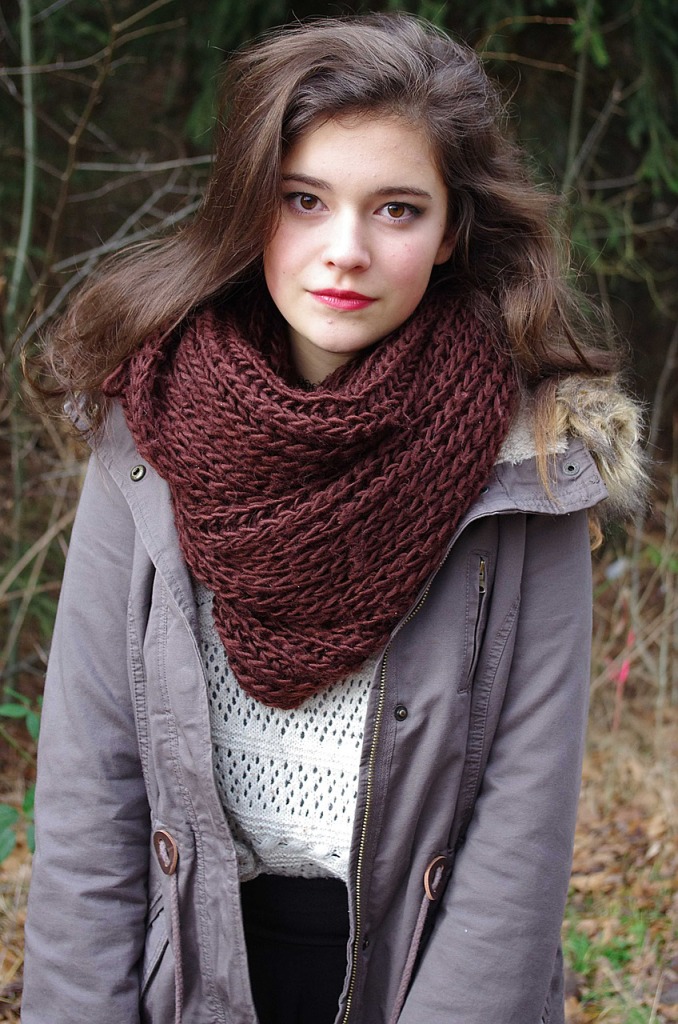 With the winter season in full throttle, a lot of us have had to bundle up while trying to remain fashionable. Thankfully, however, a lot of accessories that pop up on store racks this time of year are designed to not only keep us warm, but look great as well. Just like hats and gloves, winter scarves provide both benefits. But what are the considerations?
• Oblong Scarves: An oblong scarf is rectangular and elongated. They're also probably the most common type of scarf. Different ways to tie an oblong scarf are numerous. But one of the simplest is called the "European loop." To achieve this style, fold your scarf in half and place it around your neck. Next, take the non-looped end and pull it through the loop on the other side. Adjust accordingly so that it looks great and fits well. For other styles, the Internet is full of countless great how-to tutorials (We suggest heading over to YouTube!).
• Square Scarves: A square scarf is just how it sounds: Square. Unlike oblong scarves and dependent upon how you tie them, they tend to cover more of your chest area – allowing you to show off more of your scarf's design. Square scarves can be great for showing off intricate patterns.
• Tube Scarves: Not a fan of having to tie a scarf? While the process definitely isn't grueling, there is a route that can save you time. It's called the tube scarf, otherwise known as an "infinity scarf". Unlike your standard scarf, it features a closed circular loop – allowing you to simply place it over your head and around your neck. Additionally, oblong scarves (mentioned above) can easily be converted to infinity scarves by tying a simple knot at the end.
Fabric Considerations
When buying a scarf to wear during the winter season, it's important that you find one that adequately keeps you warm. If you're primarily looking for one to wear outdoors, we recommend a wool scarf. Meanwhile, scarves made from silk or cashmere may be more suitable for indoor wear.