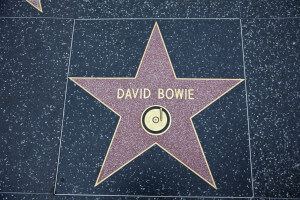 When David Bowie unexpectedly passed away from cancer in early January, it sent shockwaves across the world. Out of everyone in rock n' roll, it's hard to imagine anyone who's had a bigger influence on fashion.
His changing styles over the years – whether it was his hair, makeup, or what he wore – impacted numerous other stars and everyday people of both genders. His androgynous style, meanwhile, made it cool to be different and was perfect to go along with his unique brand of glam rock that made him a fixture in pop culture for over 5 decades.
Bowie's obvious influence played a part in shaping the careers of today's largest music acts, all the way from Lady Gaga, Madonna, to hip hop artist Kanye West. But his influence may be no better represented than by simply browsing Bowie-inspired fashion on Pinterest. Here are some of the favorite things we found:
Follow Turn Style Consignment's board David Bowie-Inspired Fashion on Pinterest.
Needless to say, Bowie will be missed. Even as he approached his 70s, he was still releasing music and influencing fashion. His mark on popular culture is simply undeniable and he will continue to inspire for years to come – even though he's now passed on.