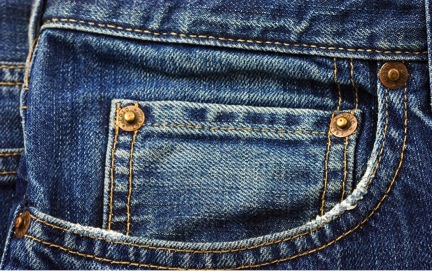 Fashion trends always seem to have a way of coming back around after having been deemed "out of style". This spring, we're seeing the revival of some of the trends we loved in previous years, and some we were glad to see go. Here is the rundown of five of the comeback kids of 2015 spring fashion:
Overalls – Overalls are back and bigger than ever. Though there may have been a time when they were seen as a farmer's closet staple, they are now popping up as a trendy, edgy fashion choice. Whether in denim or leather, overalls are all the rage.
Quick Tip: Pair overalls with a classic white t-shirt or tank top and add a colorful pair of shoes for a quick and easy, street-ready look.
Denim on denim – Pairing denim with denim used to be classic 80's attire, but it's back with a vengeance and looking oh, so cool. Whether donning a light denim jacket with dark jeans or keeping it all in the same color family, you can't have too much denim.
Quick Tip: Try a light chambray shirt and a pair of dark denim crops. The best part about this outfit is that whether you choose to rock nude, bright, or deep jewel toned accessories, it all looks amazing.
Fringe – Fringe is in – again. The runways have been filled with those little strips of fabric that add dimension and movement to any outfit. Fringe first became popular in the 1920's, and has seen several revivals since. Today, whether you add fringe accessories like a purse or boots, or go all out with a fringe shirt, skirt, or dress, you are sure to look stylish.
Quick Tip: Adding fringe to an ensemble adds an interesting visual element with movement and flow. Think about tops with fringed collars or adding fringe earrings to take your outfit up a notch.
70's Flare – Bellbottoms have made their resurgence on the fashion scene. From your traditional denim to the patterned variety, flared pants are back. Whether you want to take the trend to the extreme and go all-out 70's or pair your bellbottoms with a more modern top, you have the fashion world's support.
Quick Tip: Pair your flares with a stylish modern leather jacket or trench coat for an edgier, more 2015 take on the bellbottom.
Jumpsuits – From the romper to the full-length, long-sleeved suit, jumpsuits are in this spring. The great thing about jumpsuits is that they come in all different styles, from tight fitting, to loose and flowing. Whether you have a formal event or you're thinking laid back and casual, there's a jumpsuit for you.
Quick Tip: If you have a plain jumpsuit, punch it up with bright colored or chunky jewelry and fun shoes. If you've got a jumpsuit with an intricate, complex pattern, stick to understated accessories.