Consigning furniture is a great way to make some extra money when you're clearing out a room. Before you bring your furniture into one of our stores, make sure it's in good enough condition to sell. Follow these steps to ensure that your consignment goes smoothly: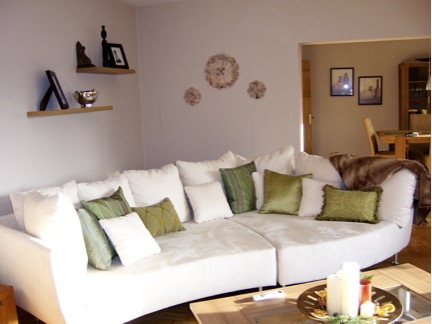 1. Ask Obvious Questions
Would I want to buy this? Are there any gaping holes or untreatable stains? It's a mistake to think you're sitting on gold, when your furniture has obviously seen better days. Consider donating any furniture that cannot be consigned.
2. Clean What You Can
Every piece of furniture has unique cleaning requirements. If you're bringing in a piece of upholstered furniture, vacuum the item. Next, check for tags that have one of the following codes and clean accordingly:
W: Use a water-based detergent to clean
S: Use a dry cleaning solvent to clean
WS: Use either water-based or dry solvent to clean
X: The fabric must be professionally cleaned
If you're consigning a piece of wood furniture, look for specific cleaning instructions for its type of finish. For general cleaning, use a sponge to gently clean with a mix of water and laundry detergent. Often times, this mix is enough to remove any dirt. If the furniture still isn't completely clean, use a soft rag with a mix of lemon oil and water and go over the item.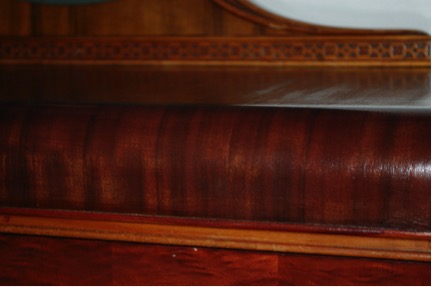 3. Follow Your Nose
Remove any odors from furniture that may detract from your piece. One method is to sprinkle baking soda over your upholstered piece of furniture and leaving it sit overnight. Vacuum the entire piece the next day, making sure to get under cushions and between cracks.
Alternatively, you can create a mixture of vinegar and water to remove the odor. Mix one part vinegar and one part water in a spray bottle. Go over the entire piece and let it dry overnight. The vinegar smell may linger, but it should dissipate after some time.
4. Get Set to Sell
Once your furniture is in like-new condition, it's time to bring it to the store! You can either bring it in yourself or have it picked up and delivered. Delivery fees begin at $60 and vary based on item types and travel requirements. Make sure to call your nearest Turn Style if you have any questions about this process!