Whether you're sprucing up a dorm room or redecorating a small room in your home, it's smart to get the most out of every square inch of space. Today's furniture designers have pushed the limits of multifunctional furniture for small spaces, and you stand to benefit from their creative designs. At retailers like Turn Style, it's easy to find items that serve double duty. Check out our favorite space saving furniture ideas that'll fit right into your life.
Get Benched
A bench is the perfect place to conceal extra storage. This piece of furniture is discrete enough to blend right into your room, but useful enough to make your life a whole lot easier by serving as seating and storage. Storage benches are especially handy during the winter months, as they're the perfect location to take off and store boots when conditions get slushy.
Uncover Ottomans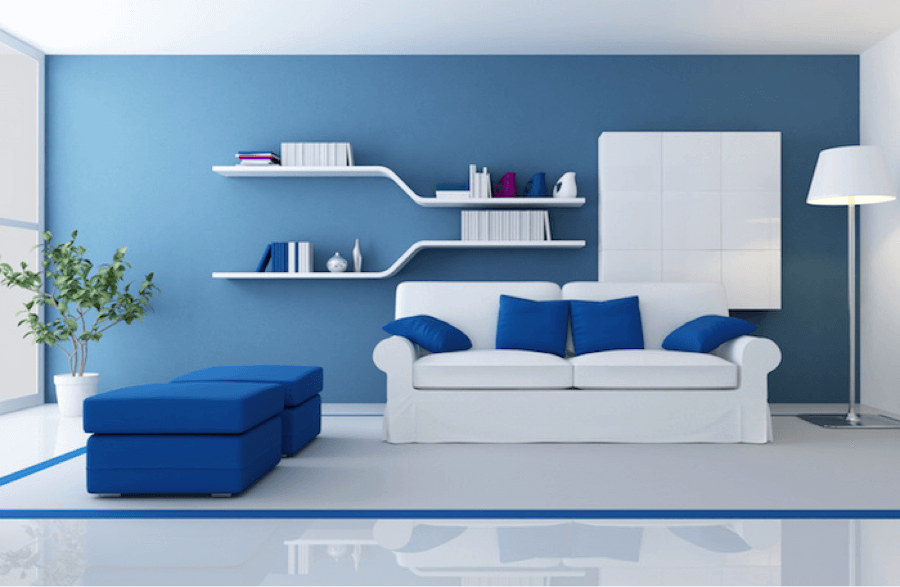 One of the most popular furniture pieces for providing extra storage is the ottoman. These versatile pieces provide a place to sit, rest your legs, stow away items and sometimes can function as an impromptu coffee table. A storage ottoman provides the ideal space for magazines, extra blankets, toys and more. A stylish ottoman brings a room together with room to spare!
Sleepover Storage
When the bedroom is feeling a bit cramped, take advantage of a space that most people don't use — below the bed. Storage platform beds look great and add functionality to bedrooms. These storage sleepers come with a variety of shelving and drawer options, from a single shelf or drawer at the foot of the bed to several smaller ones on either side of the bed. Daybeds — designed to function as couches as well as beds — are another great multifunctional furniture option for small spaces.
Expand Your Nightstand
When you're comfortably tucked into bed, the last thing you want to do is leave to grab something you need from another room. A nightstand with a pullout tray helps eliminate that problem. Simply pulling out the tray nearly doubles your surface area to set down items you'll need through the night. Say goodbye to groggy stumbles in the dark!
Convert Your Coffee Table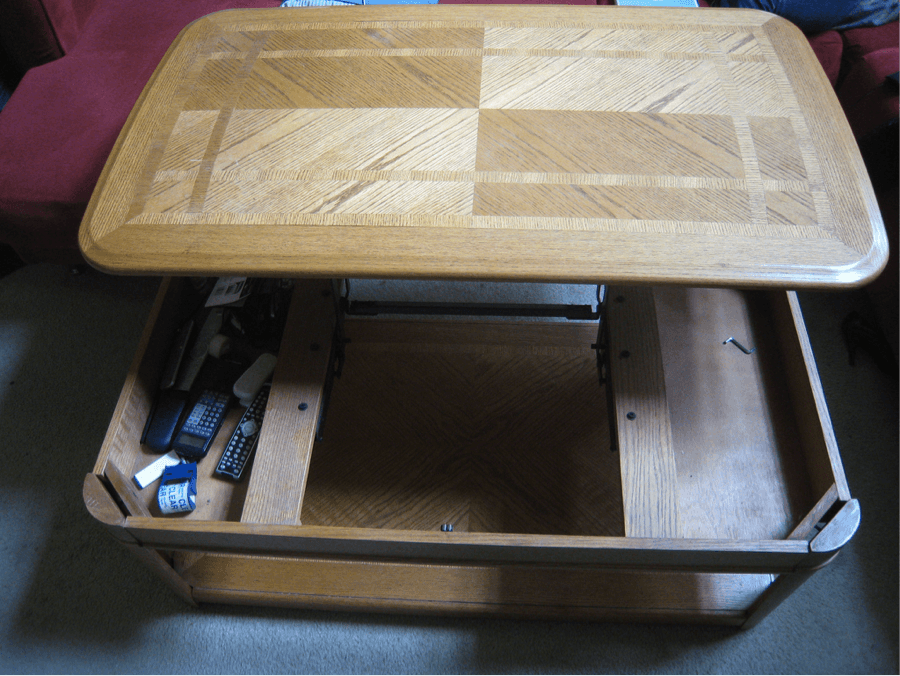 Picture this: You're watching television in the living room, when suddenly the need for a desk arises. Maybe you have to get some work done or just want to look up movie times on your computer. Instead of hunching over your laptop on the couch, a lift top coffee table converts into a living room desk in seconds. Simply lifting up on the surface raises the table to eye level — and reveals extra storage space below. Turn your living room into your next home office!
Get Multifunctional
Ready to find smarter storage solutions? Visit your nearest Turn Style location to discover space saving furniture ideas. New items arrive every day, so if you don't find what you're looking for right away, just wait a few days for new options! If you have a piece of multifunctional furniture you want to consign, bring it into a store to earn some cash!