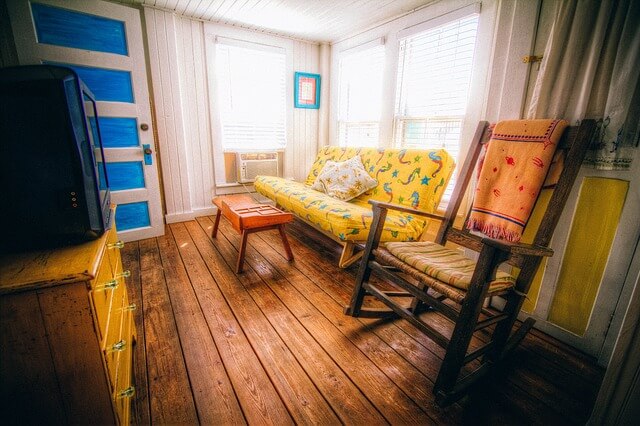 With spring rapidly approaching while you're packing up your winter clothes you should be pack up your winter décor as well. When you're ready to do your spring cleaning you'll quickly realize that your home may need a livelier look. What better room to start in than the "living" room? These suggestions are easy and cost-effective ways to use color in your living room to add some style points.
A great way to start your living room makeover is by bringing the artwork to life. Switching out those dreary old picture frames for some eye catching colorful frames will do the trick. This spring's color is "lemon sorbet" so if it compliments your artwork go with that! The best part is, you don't have to throw away your old frames. Simply store them and put them back on when fall comes around.
Undoubtedly one of the last items in your living room that you would think to spruce up for spring would be lampshades. Floor and table lamps are supposed to compliment the room but bland boring lampshades can really bring the room down. Purchase a couple decent lampshades and get creative. Give them life by painting, adhering colorful shapes, or bordering them with colorful fabric. Doing so will turn any boring lampshade into a custom complimentary piece of furniture.
One of the more interesting ways to get creative is do something unexpected like painting the ceiling. Only painting the ceiling will add a subtle yet surprising touch to your living room. If you aren't sure what color to go with, get a swatch of your wall color and take it to your local paint store to bounce some ideas of them.
Apply these tricks and you are sure to have a room that your friends and family will adore.