At Turn Style, we're all about treating you to the best deals every day. But we're also all about style. From the latest trends to classic fashion, we want to inspire you to think outside of your style comfort zone and help you develop your own look. This is why we created "Consignment Item of the Week" on our Facebook. From home goods to women's (& men's!) clothing, we highlight one trending item every week. Now we're going to take inspiration a step further – Below you'll find all the featured items from July, along with our favorite ways to style them!
Item #1: Rompers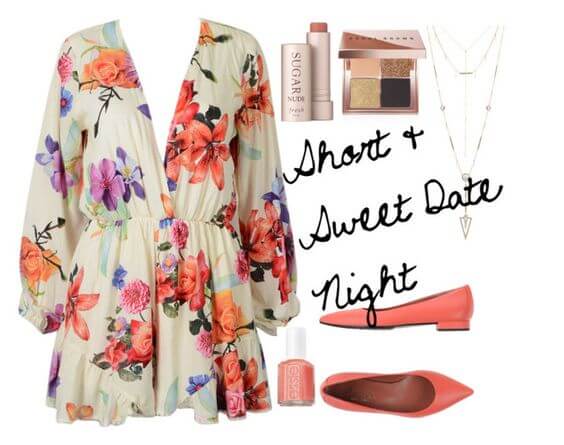 Rompers are the perfect outfit for summer date night. They're the best of both worlds, offering you more support than a skirt or dress but still flowy enough to keep you cute and cool. Our favorite rompers are neutral-toned with pops of bright color. Coordinate the small details of your outfit to highlight an accent color – it's the small things that bring the whole vision together. In our example, we wanted to highlight the peach tones on this cream romper with a pair of cute flats and matching nail polish. We kept the makeup to a minimum, a pop of gold on the eyes and a tinted, sugar lip balm to keep your lips smooth and sweet! Add delicate, gold jewelry for the finishing touch.
Item #2: Throw Pillows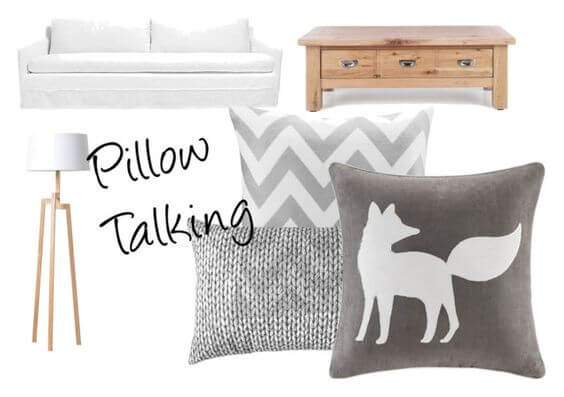 When it comes to interior design, neutral tones strike again! White or gray couches flanked by light wood tables have always been classics, and have now come back with a vengeance. Throw pillows are a perfect way to try out the new mixing upholstery trend while also adding some fun colors and textures without overpowering the soft hues of the room. We kept it simple by sticking to our gray and white theme but mixing the textures, patterns and sizes.
Item #3: Colored Men's Shorts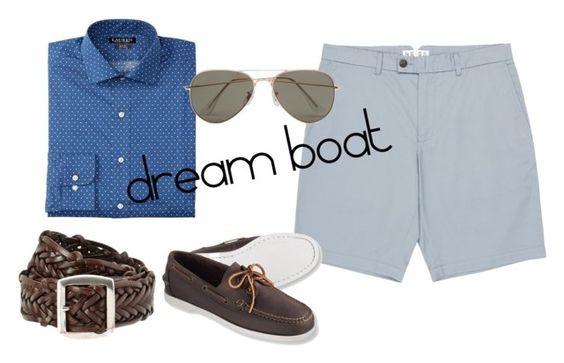 Colored shorts are our favorite men's summer trend and a great way to spice up the usual go-to jeans and cargo shorts. They're also very versatile: they can be paired with a white shirt for a put together casual look or with a bright button up for a more preppy look. We're partial to this very sea-swept style – start with a light blue cotton chinos and add a blue and white patterned button up that adds a polished element to this casual look. Finish off with boat shoes and a matching belt. Don't forget sunglasses and sunscreen. Ahoy!
Item #4: Sports Shirts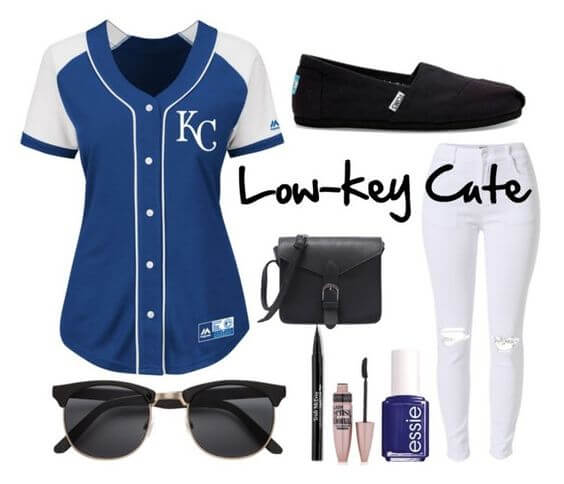 Our last Consignment Item of the Week for July is sports shirts. Rep your favorite team both on and off the field. The best part about this casual go-to is that it's not season specific! Change out a baseball team for football, hockey or whoever makes you cheer the loudest. Let the team be the star of this outfit by pairing it with white or light denim jeans. Use your polish as another element of team spirit! Finish this outfit with comfy shoes, a small bag, and a little bit of mascara. Batter up!
Whether you want to keep up on the latest trends or you're still creating your own personal style profile, Turn Style is here to help you craft the perfect image – at amazingly discounted prices. Don't be afraid to try something new! Like us on Facebook to keep up with our weekly Consignment Item of the Week and happy styling.