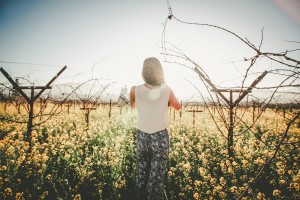 It's now February and all over the country, temperatures are slowly but surely starting to warm up, meaning it's time to start thinking about altering your current wardrobe so that it's fit for spring. Here are some ideas that should help:
Layer less but still cover up…
Don't be afraid to break out your favorite spring dress. Add a cardigan along with leggings to keep warm on those cooler days of spring. Cardigans have great potential for fashionable color combinations that'll impress.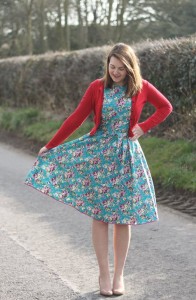 Change up the colors…
While fall colors are great for autumn and fashionable throughout winter, the arrival of spring is a great time to change things up. Spring sees lots of flowers in bloom, meaning it's also time to add floral patterns and colors to your wardrobe. Doing so will also allow you to fit in perfectly with the season. Check out Pantone's list of spring colors for some great ideas.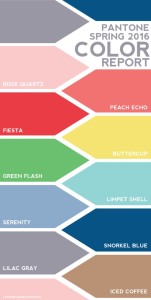 Accessorize with Scarves & Hats…
Scarf fashion is great during winter…but is also a thing during spring. Transition away from wool scarves in exchange for lightweight scarves. Scarves with floral patterns are also great. Other ideas include floral headbands and floppy hats.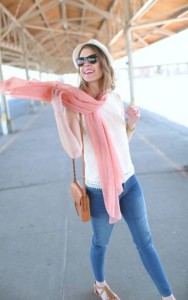 Change up your jewelry…
Consider dangle and drop earrings, especially those with gold colors. Also look at long necklaces and bracelets (turquoise jewelry is always great, in addition to jewelry featuring those spring colors highlighted by Pantone).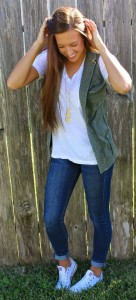 Replace Heavy Boots with Lighter Footwear…
Warming temps mean it's also a great time to transition away from winter footwear…primarily those heavy boots. And while it may not be warm enough yet to break out the sandals, lighter footwear options include flats, ankle high boots, and Chuck Taylors (Converse).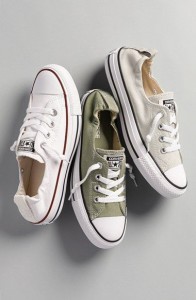 Whatever you decide to wear this spring, there are plenty of ways to dress comfortably while looking great. Check out your nearest TurnStyle store for great brands at affordable prices.