Thanksgiving is a wonderful time for friends, family, and of course, turkey! If you're hosting the feast this year, your mind is probably on decorations. How do you make the dinner table stunning without spending a lot? There are plenty of Thanksgiving centerpiece DIY ideas you can create with items found around the house! After all, the best centerpieces are the ones you make yourself.
Here are a few of our favorite homemade Thanksgiving centerpiece ideas:
Pumpkin Vases or Candleholders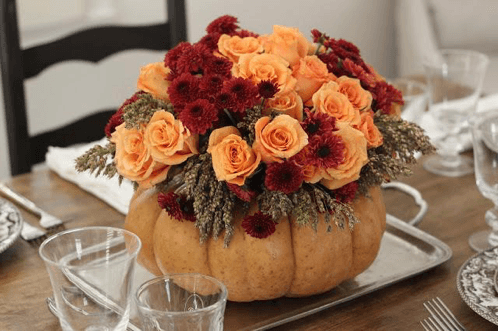 This option is not only festive, but versatile. Transform a pumpkin into a gorgeous vase full of fresh flowers, or use smaller pumpkins to hold candles! Just follow a few simple steps:
For flowers:
1. Remove the top quarter of the pumpkin
2. Scoop out seeds and pulp
3. Add floral foam
4. Arrange flowers
For candles:
1. Snap or cut off the pumpkin stems
2. Place votive candles on top of the pumpkins
3. Secure the candles with either glass covers or floral u-pins
Cast glimmering candlelight or display seasonal autumn flowers for everyone to enjoy!
Harvest Centerpiece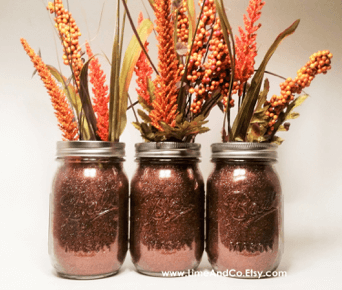 Take advantage of all the beautiful colors the fall season has to offer with this DIY centerpiece option. Collect an assortment of flowers, pinecones, branches, leafy sprigs, etc., gather them together, and display them in mason jars, baskets, or boxes you find around the house!
Seasonal Candle Displays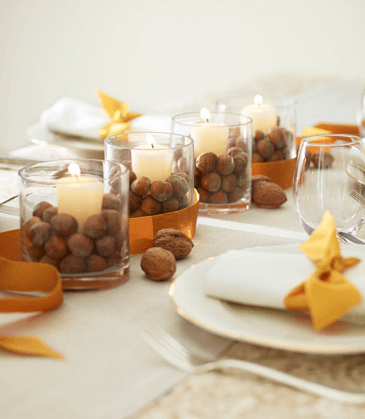 This look is perfect for those interested in creating a simple, elegant look for their table. Arrange a few pillar candles in simple glass holders and add an assortment of greenery, fruit, acorns, leaves, or any other seasonal items you desire.
This centerpiece idea is beautiful and takes less than five minutes to prepare!
Pie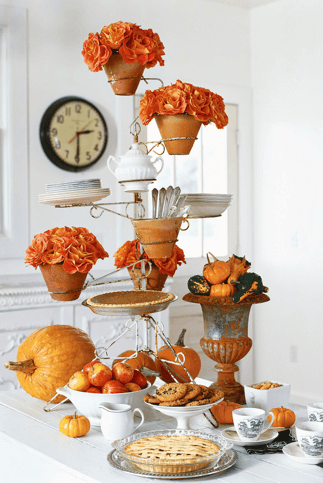 Everyone loves dessert at Thanksgiving, so why not incorporate edible options into your centerpiece? Place pies or other desserts on pedestals and cake stands to create levels and fill in the look with acorns, flowers, or small gourds.
Thankful Tree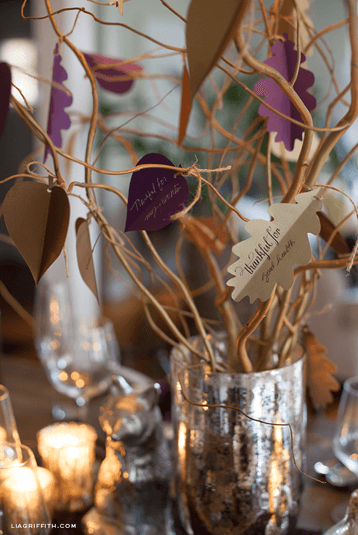 Get the whole family involved with this centerpiece option. Find a simple branch from your back yard and place it into a vase with some acorns or stones to keep it upright. Use construction paper to make leaves, and have each family member write down what they are grateful for this Thanksgiving season on them. Tie them to the branch with string or twine, and you have a centerpiece that the whole family was able to help create!
If you want to make your table extra festive this year, stop by your local Turn Style to find all the materials you need for your homemade Thanksgiving centerpieces this year — at competitive prices!