Interior design is always changing, so it can be hard to keep up with what's in style each year. Trend evolution seems most obviously when you look at photographs of home interiors from past decades. Paging through a family photo album, you might wonder what you were thinking with that orange couch and copper wallpaper in the '70s. These past trends (or in the case of that couch, mistakes) show us that interior décor changes to match technology, world events, and social progress of the time. For 2017, that means an escape from the uncertainties of a world built on technology. Similar to the uplifting glamorous effects of art deco during the 1930's, a turn towards natural calming environments will starkly contrast an increasingly automated world.
Organic Beauty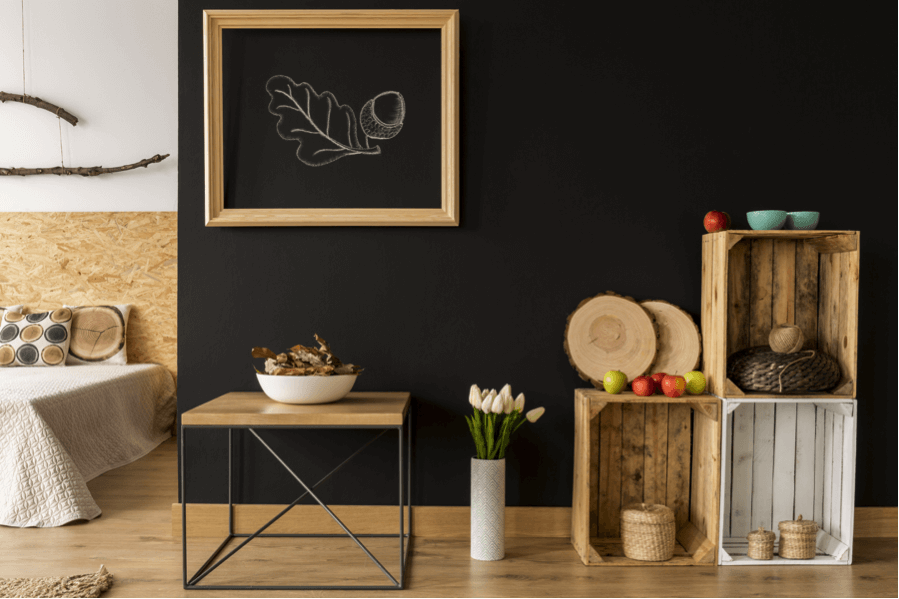 The idea of bringing the outdoors inside has gained popularity over the last few years. In 2017, we can expect interior design to take organic inspiration to the next level. Expect wicker furniture pieces, stone coffee tables, and terracotta walls to take over home interiors. There will be a movement towards rough edges, natural finishes, and organic patterns on all pieces of furniture. Straight lines and geometric shapes are on their way out, so look to the outdoors for inspirations in 2017. Also, be sure not to forget the real thing! Stock up on vases and pots, because living plants such as olive trees, aloe vera, and English ivy will complement other design elements for the upcoming year.
Appreciation for Practicality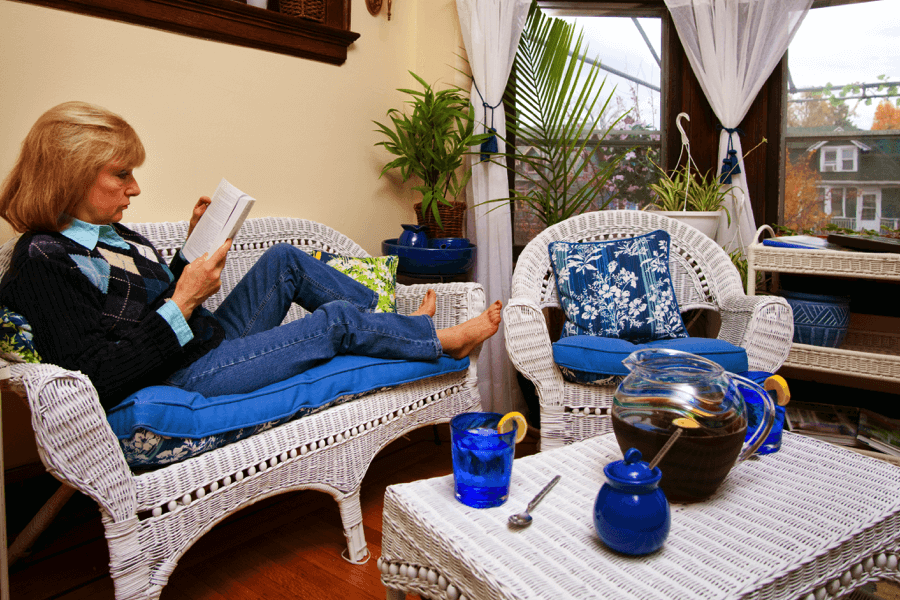 Practicality is becoming fashionable inside the home. Cork surfaces for pushpins, for example, make sense for a modern living environment where space is often limited. A functional living space is built to mesh perfectly with everyday life. In our connected world, that means creating private nooks to escape from texts, emails, and the barrage of social media. Consider a stylish set of down pillows for the areas of the home that help you clear your mind. Modular furniture is gaining popularity, especially in bathrooms. You can find ingenious furniture items that include hooks, shelves, mirrors, and more, all in one expertly crafted piece of furniture.
Eclectic Elegance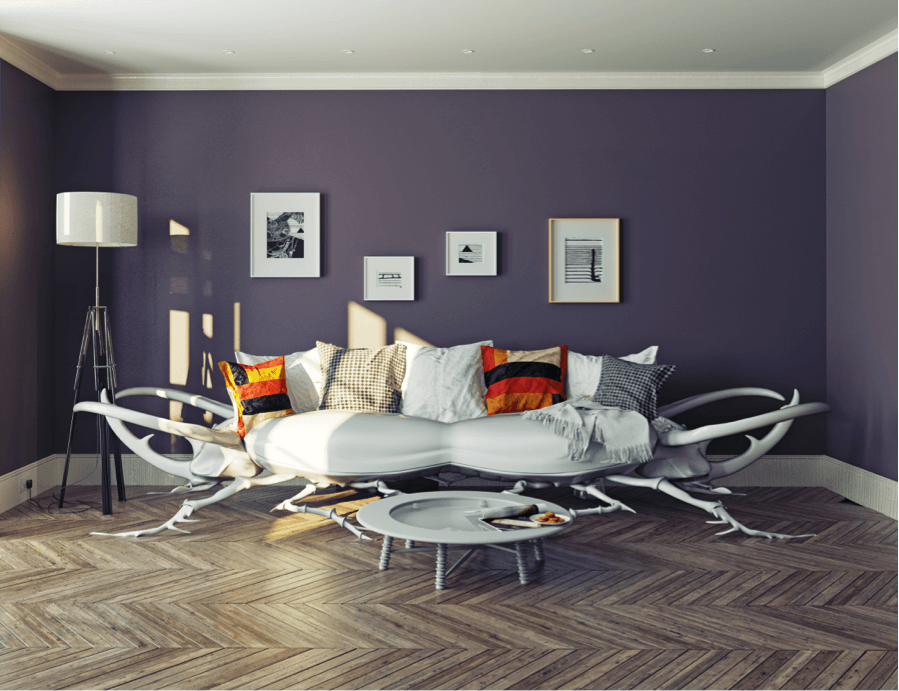 In the past few years, a classy looking room incorporated velvet furniture, marble surfaces, and splashes of copper accents. In 2017, stylish interiors will feel a little less in your face, and a little more whimsical. Jewel tones inspired by clouds, stars, and oceans are finding their ways into posh living spaces. Raw-cut quartz, lucite, and opal will give decorative elements, like picture frames, some extra radiance. There will be a shift away from the expected, so just while marble and copper seem chic now, they will become a bit cliché in 2017. Look for lighter accent pieces, such as airy silks, iridescent metals, and stained glass to bring a room together. In the bedroom, upholstered headboards are making a comeback. This plush and tufted look is becoming mainstream, so get ready for some glamorous shuteye.
Comforting Colors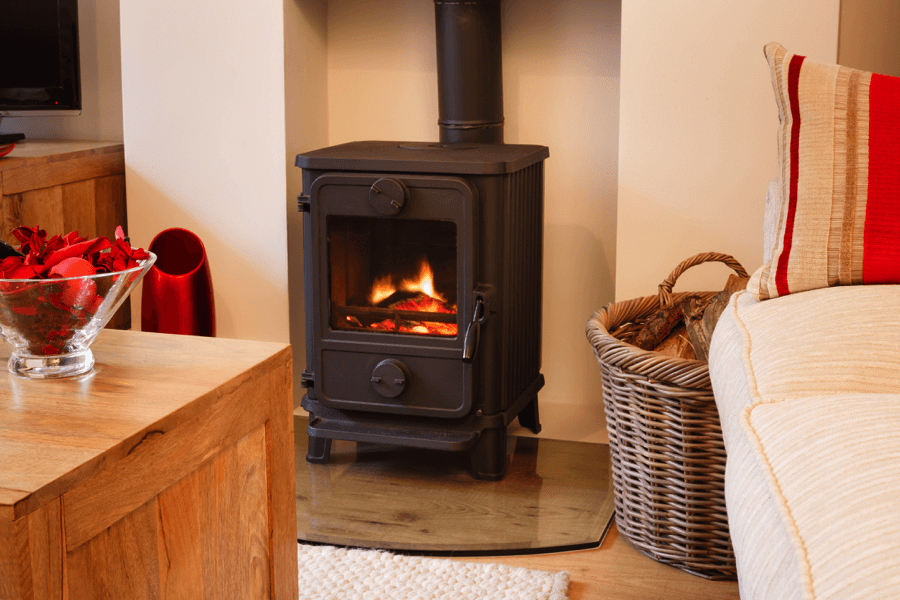 Pure whites and bold primaries may have had a good run the last few years, but they will be a little too intense for 2017 interior sensibilities. The design world is increasingly taking a calm and mindful approach to home décor. Bright surfaces are being replaced with reassuring neutrals, such as Sherwin Williams' color of the year, Poised Taupe. That's not to say the future of color is boring – far from it. The trend towards organic home environments means that nearly all shades of green are gaining popularity, and they create a sense of rejuvenation in the home. Next year's stylish colors will create a peaceful ambiance in a room. A color's purpose for the second half of this decade is to alleviate stress and make people feel welcome.
One of the reason's it's so hard to keep up with interior design trends is because it's not always practical to buy new sets of furniture every few years. At Turn Style, you save 60-80% off of retail prices on trendsetting furniture pieces for your home. It's a great way to show your home's guests that you keep up with the latest in home interior trends, while adding your own personal touch to every room. Learn more about getting fashionable furnishings at a reasonable price, and stop by to find items that speak to you.