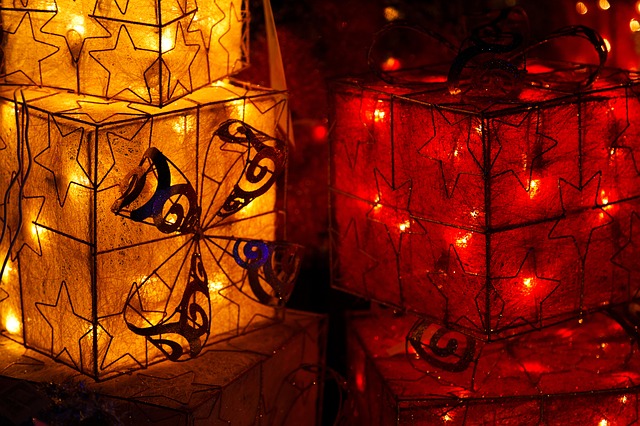 The Holiday season is fast approaching. If you haven't already, you'll soon begin to notice decorations popping up – whether you're out and about shopping at the mall, driving on a downtown road or simply visiting a friend's home. If you're a fan of the season, perhaps you've in the past considered throwing some decorations up yourself, or perhaps it's an annual tradition you already partake in. Whatever the case, there are some simple things you can do to make sure your home embodies the holiday spirit – all while also not breaking the bank:
Treats
One simple way to liven up the spirit of the room, especially for guests, is setting out candy or treats. You don't necessarily need a holiday-styled bowl to put them in either. Often times candy you find at around the holiday season already features wrappers that are styled in holiday colors. A living room coffee table is probably the best location to place candy. If you'd like to get real creative, you can also home bake some holiday-themed cookies.
Garland
Garland is relatively affordable and can be placed on the Christmas tree, the mantle, along the staircase railing or pretty much anywhere.
Get Hands-on and Creative!
Holiday decorations don't necessarily need to be store-bought. Don't be afraid to get creative and hands-on by crafting your own ornaments and decorations. Often times, you can utilize items that are already within your home or ones that are even found outside among nature. Some ideas:
Cut scrapbook paper into shapes, string it and hang it up on the wall or even on the Christmas tree.
Spray paint pinecones and use them either as ornaments or place them in a decorative basket.
Make a wreath – You can often find undecorated wreaths for cheap. Use common items to decorate – whether they involve those pinecones you spray painted or something else.
Change out Frames – Remember those old family photo albums your mom probably has stored away somewhere? They probably feature photos covering some great memories (including holiday ones). Don't be afraid to temporarily remove them and place them into photo frames during the holiday season. Suggested location: Atop the mantle.
And to top it off…Lighting!
Lighting can liven the room up in a way other types of furnishings can't – often highlighting other interior holiday aesthetics – whether it's accomplished through candles or Christmas string lights. Such lighting is relatively affordable and acts as the finishing touch.