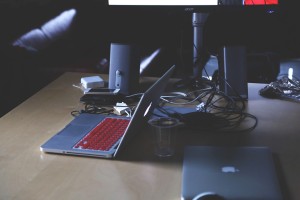 The world today is more technological than ever – especially when it comes to life at home. Electronic devices constantly surround us, whether it's computers & peripherals, televisions, Blu-ray/DVD players, sound systems, or phone & tablet chargers. And while more and more devices are becoming wireless, today's electronics can still sometimes clutter our home spaces, taking what we may wish to look like vintage home décor and transforming it into something else. So how do you solve the electronics clutter challenge? Here are some of our favorite "disguise" tips:
Set up your own charging station:
Most modern furniture with drawers features areas in the back where you can punch out holes – allowing you to run charging cords through. Setting up one central location for charging where you can hide devices behind cabinet doors or drawers is ideal. A central location next to your bed can be especially great, as a lot of people like to charge their phones overnight and/or use them as alarms to wake up in the morning.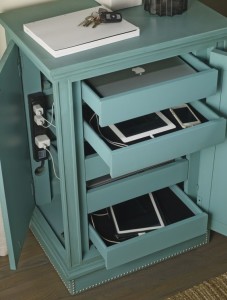 Disguise your cords:
You can minimize the appearance of cords by running them along the wall where it meets the floor – but that may not hide them in their entirety. A good solution is to make use of extension cords and hide them behind furniture. And if you must show cords, you can disguise them with rope cord covers – something that delivers style and looks great.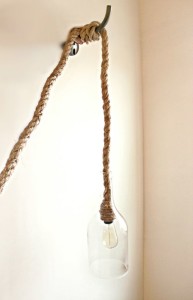 Hide your router:
Aside from hiding your router in a cabinet, you can disguise it in an old book spine. One book spine may do the trick, but for a larger storage option, consider assembling your own box using multiple book spines.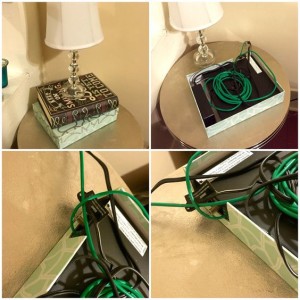 Wallpaper Your Fridge:
Depending on which way you look at it, wallpapering your fridge can either help it stand out, or make it blend in with the rest of the kitchen. Whichever way, you'll ensure that it looks like no ordinary fridge.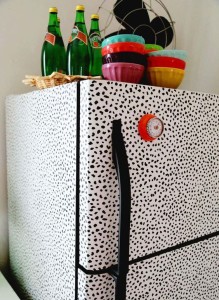 Set up one centralized location for home entertainment
Home entertainment furniture is an easy way to hide things like DVD/Blu-Ray players, speakers and other chords. Don't be afraid to convert used furniture into an entertainment system, as you can often times punch holes in the back. Painting old furniture for a brand new look is another great DIY idea.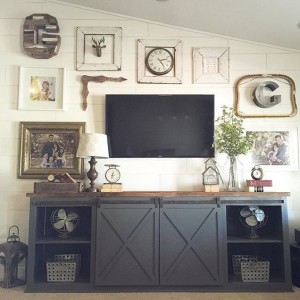 For more home accessory and furniture ideas, visit your local Turn Style Consignment store!