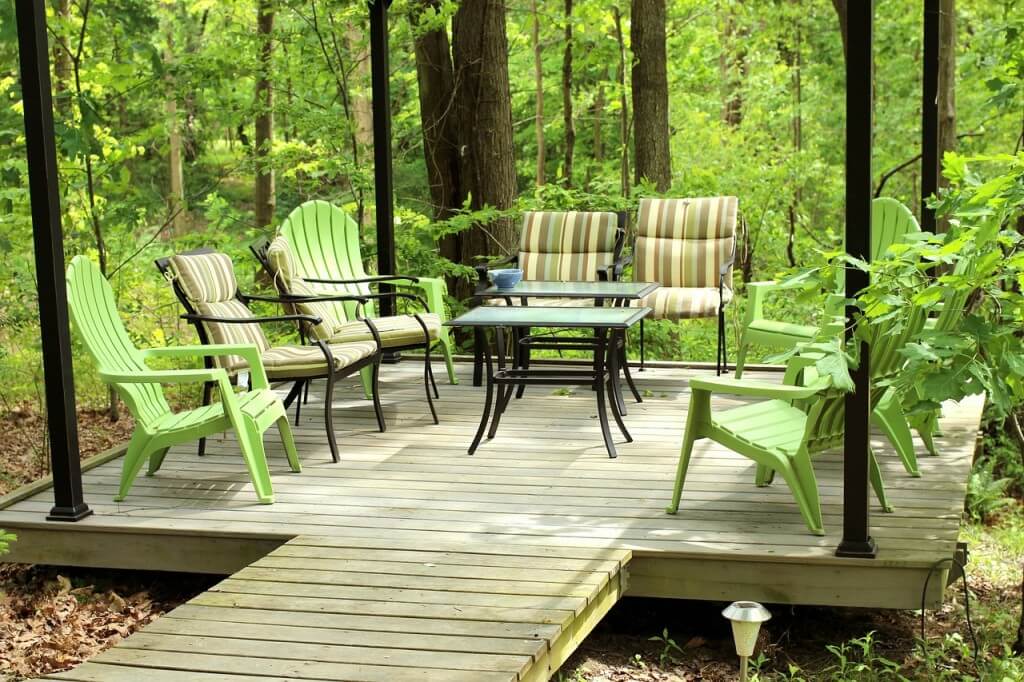 Summer is filled with grilling, picnics and outdoor gatherings. That's why it's important that your outdoors are just as nice and comfortable as your indoors. While it's acceptable to simply have old lawn furniture outside, you can easily create an outdoor room your friends will be jealous of.
To create the perfect outdoor room you need to have all the right furniture. Taking comfortable couches and indoor furniture that you no longer use is a great way to save money and create comfortable places to sit in your outdoor room. Also, taking your existing patio furniture and purchasing new cushions to place on it will help to create an abundance of comfortable seating for affordable prices.
You also want to be sure your outdoor room has enough table space. That's not to say you have to have actual tables per se, but usable space for guests to set glasses and plates within reasonable distance of their seat is a must. There's nothing worse than having a drink and a full plate of barbeque with nowhere to set your items. Trays, TV stands, end tables, and coffee tables are all great surfaces that you can use for your outdoor room.
These are just a few quick ways to ensure your outdoor room is far and above any of your neighbors or friends. Your outdoor parties and gatherings will be the talk of the summer.