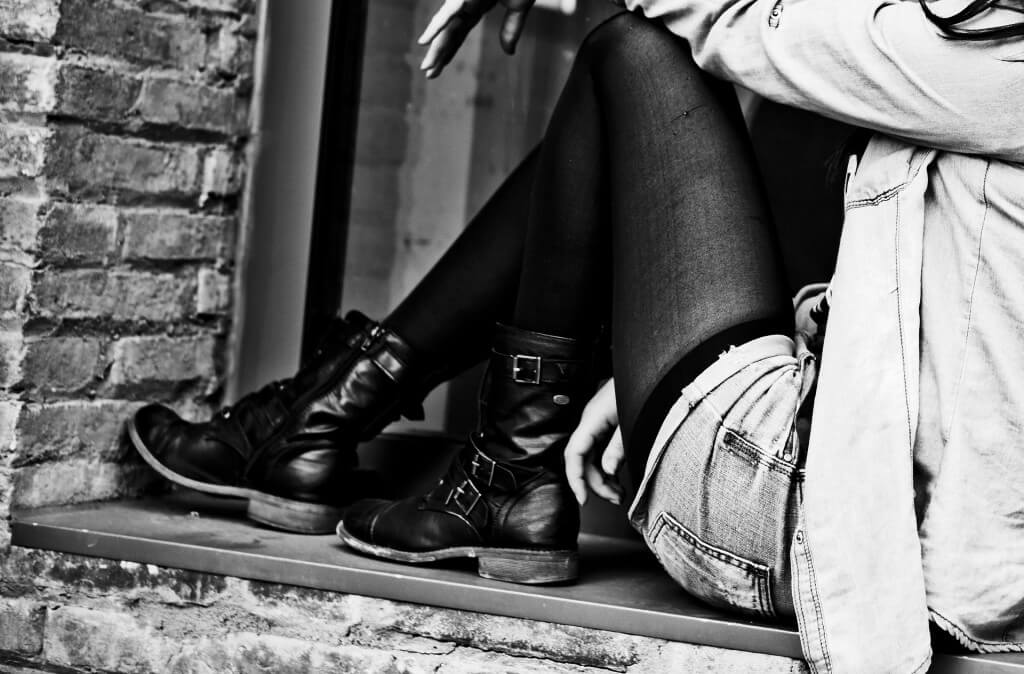 Fall weather has arrived and now you're going to replace those shorts and tank tops with layers on layers for the upcoming seasons. No matter the season, there are always do's and don'ts in fashion and we are here to help you decide what you should and shouldn't be doing this year.
DON'T pack away the peep toe shoes just yet! You still have a couple weeks or perhaps a little over a month to add some plain or patterned tights under those cute flats or heels before they are stored away for the colder months.
DO look for jewel tones in clothing. We tend to stick to neutral colors during colder weather, but there is not reason to avoid some soft jewel tones. Adding a jewel toned necklace, scarf or accessories can give your outfit the extra 'POP' it needs!
DON'T forget that it's ok to keep your look simple sometimes. Although it's fun to get all dressed up in a bunch of cute layers,  it can be refreshing to keep it simple too. Try pairing a graphic or plain tee with a dark colored jean and your favorite pair of boots. And if you want to add a little more of an edgy touch, put on a leather jacket, but make sure it goes with the color of boots you're wearing.
DO take your boots in for repairs if they look like they've gone through many roads and could be recovered. Many of the boots we buy are considered investment pieces and to wear them for multiple seasons to come we must take good care of them and take them in to be fixed if need be.
DON'T forget to add some vintage pieces to your wardrobe. Whether you want to add some lace or a vintage necklace to your look, doing this will add little nostalgia to your look.
DO purchase a hat this fall. Hats are a great way to add a statement piece to your look and an added bonus- not having to fully do your hair! Find a hat that fits your personality and can be practical in the fall and maybe into the winter as well. There are several types of beanies that range from simple to high fashion and can be paired with many different outfits.
DON'T forget to include classic prints in your wardrobe this year. Classics are classics for a reason, they have been around for a long time and don't show any sign of leaving the fashion scene anytime soon. Fall is the perfect time to add tweeds and houndstooth prints to your style especially when accessorizing with scarves or hats.
DO mix textures. One of our favorite parts about fall fashion is that it's the perfect time to try mixing leathers, lace, tweeds, and velvets together.
DON'T forget to layer! We say it all the time but layering is ALWAYS in for fall and winter. Not only will it keep you warm but there are so many opportunities to show your true style during fall by layering.