Whether you're a die-hard Halloween fan, or need a quick costume for a last minute party, choosing your spooky look can sometimes be overwhelming. If you're in search of an easy – and classy – Halloween costume for this year's haunt, try out these fun and unique ideas with pieces that you can definitely wear again and again!
Audrey Hepburn in Breakfast at Tiffany's:
This easy Halloween costume is one of our favorites! Pick up a little black sleeveless dress, grab a pearl necklace, a tiara, some elbow length black gloves and you're practically set. Plus, choosing this look provides you with a LBD that you can use again and again – what a win-win!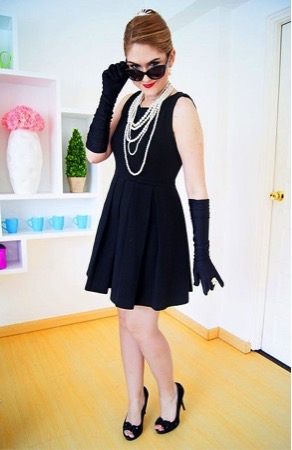 Mary Poppins:
This fun ensemble is quick, easy, and versatile. Beyond the umbrella, simply pair a high-collared white shirt, and a mid-length black skirt with black tights, a red bow tie, and a black hat.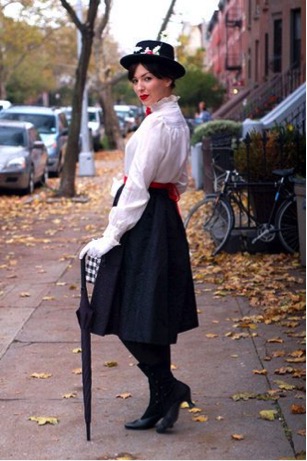 Film Noir Actor:
This thrift store Halloween costume takes it up a notch. Though to be completed you're going to need some gray makeup, this is an impressive, and surprisingly easy look to pull off. Sticking with our theme of black and white, grab a pair of gray tights, 40's inspired skirt and shirt or dress, and you're practically done. This costume is extremely flexible – from flapper attire to a dress and apron, you can customize it to make it your own. Just don't forget to have fun with a vintage inspired hair-do!