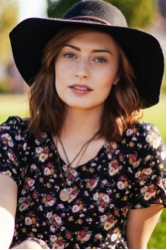 Easter Sunday has always been known for its elaborately bright fashion, hats, spring dresses and yes, even the occasional bunny ear headband. But whether you're headed to an Easter egg decorating party or hunt, church, or just planning to gorge on a basket full of sweets with others, there are a few Easter Sunday fashion do's and don'ts you'll want to watch out for this year:
DO go bright. Patterned dresses, especially those with floral patterns are great to break out and wear on Easter Sunday. Not only do they fit in well with the holiday, they're also perfect for the spring fashion season.
DON'T forget to accessorize – especially if you use colorful accessories like bracelets, necklaces, and earrings.
DO embrace hats. While you don't necessarily need to go with a hat as elaborate as those worn by the British royal family, Easter Sunday is the perfect time for hat fashion. Hat types to consider: Brim wool, cloche, and bowler.
DON'T forget comfortable shoes. Shoes like flats are comfortable and look great – especially if they have floral patterns or accent corsages. After all, egg hunting in heels isn't ideal.
DO consider polka dots. Wearing polka dots, whether it's a dress, skirt, or even a pair of pants, is a great look to break out on Easter Sunday. It also screams cute – something that's perfect for the holiday.
DON'T go too dark. Dark clothing is okay, but only if it's overlapped by lighter patterns such as flowers.
DO add flowers. In fact, add real flowers if at all possible. A good way to do this is through a flower headband. But if you don't want your head to look too flowery, something to consider is what's called a "double flower headband."
DON'T buy just for one day. Instead, think of outfits you can wear well into the spring season.
DO consider a flare dress. Fit and flare dresses are super classy and work well with the spring weather.
DON'T overspend. Consignment shops offer plenty of great secondhand clothing and accessory options that are great for Easter Sunday fashion.