How to Consign
Consigning is an easy way to upcycle your gently used designer and better department store label clothing items and accessories and turn them into cash! We accept hundreds of new items from different consignors every day. Visit your local Turn Style Consignment store any day of the week to consign your fashion-forward items and earn cash. Here's how our process works:
Collect your gently worn, brand name items that are in good condition.
Clean, press and put your clothing items on hangers. Clothes bins work well for accessories like shoes, purses, belts, scarves, etc.
Visit one of our stores and bring your items (50 or fewer at one time) to our consignment area.
Shop around while our fashion experts assess your items.
Make money or earn store credit!
If it's your first time consigning, ask about the consignment area when you arrive. Our friendly and knowledgeable staff will quickly walk you through the process. You will be asked to fill out our consignor paperwork, and choose if you'd like to receive store credit or cash for your items! Your items will then be assessed while you relax or shop.
Consignment Hours
Consignments are accepted any time we are open and you can bring up to 50 items at any one time. Consignors are served on a first-come first-served basis. Because we are committed to providing a hassle-free experience for our customers, we do our very best to keep our consignment wait to a minimum. To help speed up the process for both you and other consignors, please bring all your clothing items in cleaned, pressed, and on hangers. Clothes bins work well for accessories like shoes, purses, and home accents. The better the condition your items get to us in, the more likely we are to accept them and earn you more cash!
If you are new to Turn Style and require additional information, please call one of our consignment stores.
Top Consignment Items
Women's clothing
Men's clothing
Children's clothing
Maternity clothing
Shoes, accessories
Purses
Outerwear
Home decor
Furniture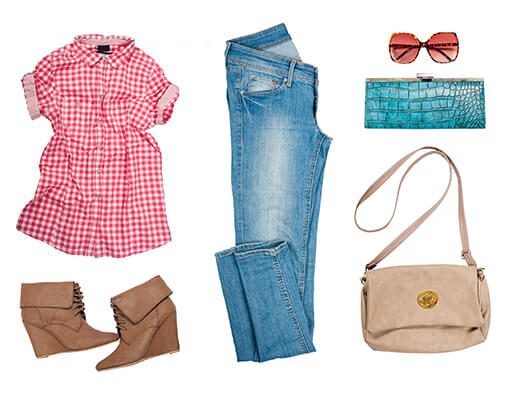 Consignment Terms & Conditions
Store personnel will determine the selling price of your items, usually one-third to one- fourth of retail value taking into account quality, condition, demand, and age of the item. You must choose the option to receive 45% of the selling price before tax and item fees if paid by check, or 55% of the selling price before tax and item fees if you choose to be paid as a store credit. For any item(s) which sell for $200.00 or higher, the consignor will receive 60% of the selling price before tax and items fees.
All merchandise may be marked down an additional 50%, 60 days after receipt or during clearance events. Furniture items may be discounted an additional 25%, 30 days after receipt. After 90 days or the expiration date indicated on the consignment receipt, items that have not been sold or picked up by you will become the property of Turn Style. If you choose to pick up your unsold merchandise prior to the expiration date indicated on the consignment receipt, you may locate and retrieve your items from the sales floor. You are solely responsible for locating goods on the sales floor.
Items that are discovered to be damaged or flawed after initial inspection and acceptance will be sold at a discount or donated to charity. Please note that we do not contact you in the event this occurs. Turn Style reserves the right to discount merchandise during sale events.
All items are left at your risk. Turn Style is not responsible for missing or damaged items.
If you choose the check option, checks can be picked up the store of consignment at your request.
The (Turn)STYLE Blog
From home décor tips to edgy outfit ideas, you'll find fun, creative fashion inspiration on the Turn Style blog!
View Our Blog
The Latest
Get spectacular style tips and stay up-to-date on the latest seasonal fashion trends sent to your inbox every week.