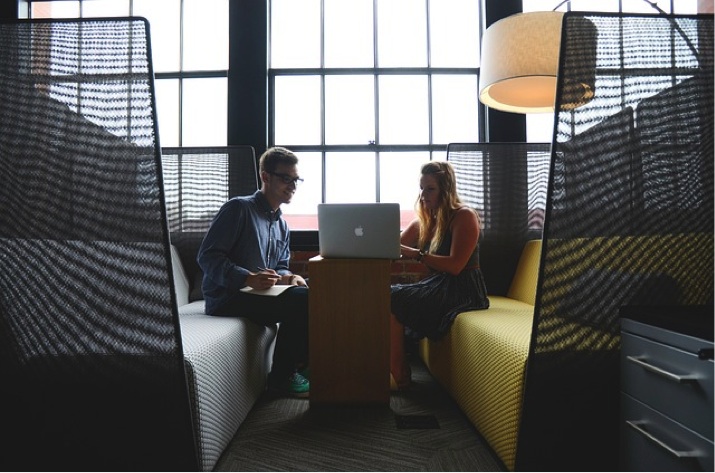 As today's recent college graduates begin to enter the workforce, they're often left wondering: What should I wear for my new job? While dressing up super fancy for the interview is a safe bet, what's expected in terms of work attire when you actually begin the job can be quite different. Below are some tips to consider:
Ask your employer about the dress code
When you're hired, your new employer won't always go out of their way to tell you what you're expected to wear. A safe bet is to simply ask what the dress code is.
Get a sense from co-workers
Although your new employer may have given you some hints as to what your expected attire should be, it's likely that questions will remain. Dress up really nice for your first day, scan the work environment and get a general sense of how your new co-workers are dressed.
Are you working at a startup?
Office attire in the workplace can often times depend on what industry you work in. But if you're like a lot of 20-somethings entering the workforce today, perhaps you're about to begin work at a startup. Dress attire at these types of companies may tend to be more relaxed and casual.
Tip for girls: No matter what kind of shirt you wear, a good way to liven up your outfit is adding a scarf.
Tip for guys: Find a variety of nice button ups. Button up shirts can look great – even when they're un-tucked with a nice pair of twill pants.
Nice doesn't have to be expensive
Dressing to look professional doesn't mean you need to spend a fortune. Consignment shops offer great secondhand items from top retailers and brands that fit well and look great.
Emphasize comfort that looks professional
Just because you're expected to dress nice doesn't mean you have to be uncomfortable – something that can negatively affect how productive you are at work. Make sure your work clothes fit well. Clothing items that feature stretch fabric can often times do the trick.
Find a balance between your job attire and free-time attire
Dressing nice for work doesn't necessarily mean you'll need to completely change your outfit once you leave the office. Rather, find a balance. Look for clothing items that are acceptable in the office, yet feel comfortable in your free time. Make the transition easy.