Has your child grown but their bedroom remained the same size? If your teen's bedroom needs updating, it's important to allow them to express who they are while keeping size restrictions in mind. But that doesn't mean you can't get creative! Here are 5 small bedroom decorating ideas for your teen that will make their new space hip and fresh.
Choose Vibrant, Bold Designs
Whether your teen appreciates a bold wall color, custom printed wall treatments, or a brightly printed bedspread, fun designs and colors are a great way to give your teen's bedroom a facelift without adding extra furniture or compromising space. Remember, this is an opportunity for your teen to start expressing their personal taste — encouraging them to pick their wall color, wall print, or a unique bedspread is the perfect opportunity!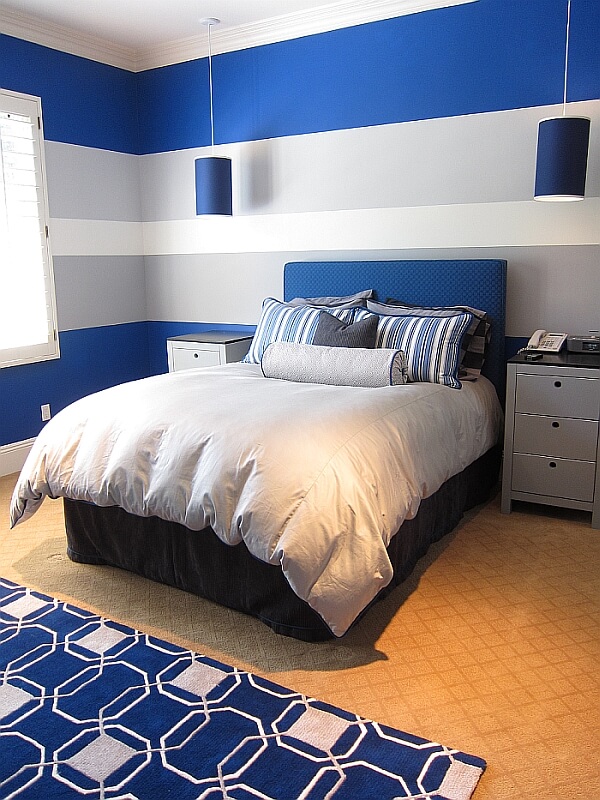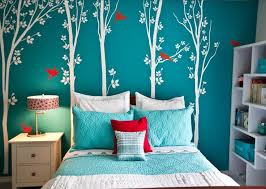 Alternative Bed Options
If your teen has outgrown their twin bed, that doesn't mean you need to upgrade immediately to a large queen bed. A full size bed, lofted bed, or even bunk beds will save both space and money, while adding a little bit of a college flair to the space! Since the bed is the focal point of the room, consider placing the bed in the center of the wall so they have access to the bed from all sides.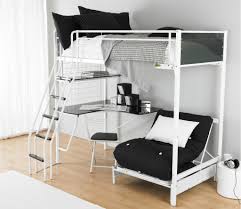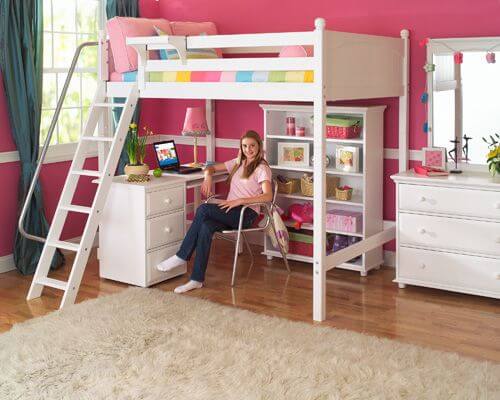 Under the Bed Storage
Smaller bedrooms tend to lack in storage space, which means utilizing every inch of space is necessary. Plastic bins, rolling drawers, or baskets are the perfect way to store excess items without compromising style.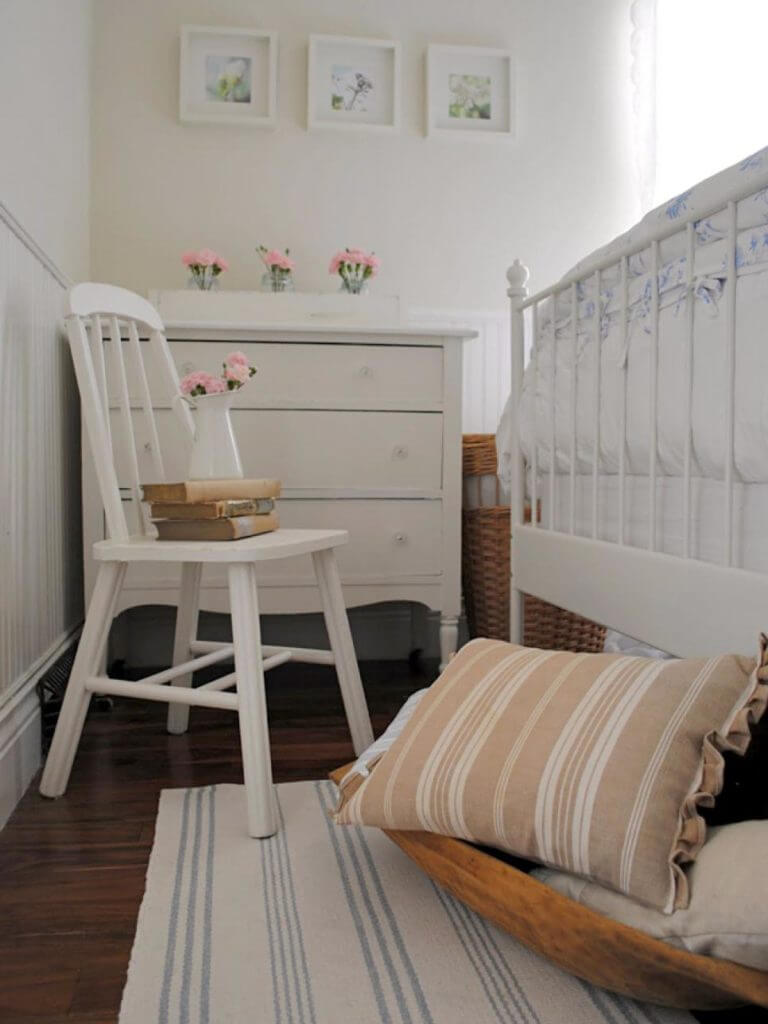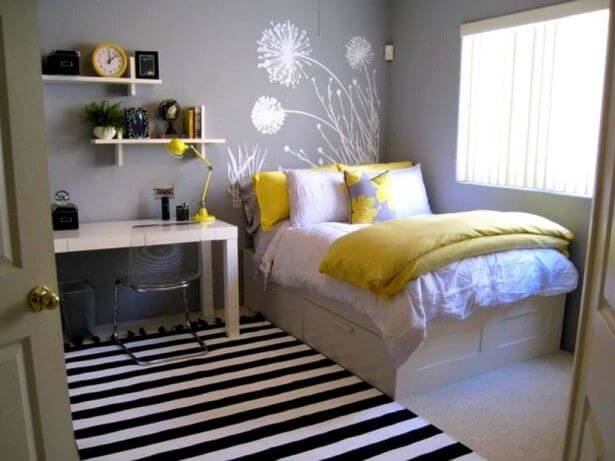 Floating Shelves
Adding floating shelves are not only a great way to decorate but can double as storage for books, photos, and a variety of other essentials while taking up minimal space.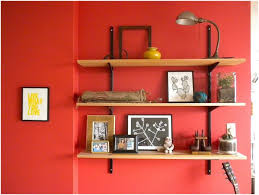 Desks
In a small bedroom, multifunctional furniture is an absolute must. Placing a desk next to the bed functions as a work space as well as a nightstand and a spot for lamps, clocks, and photos. A desk from a consignment store will add even more charm to your teen's newly decorated bedroom!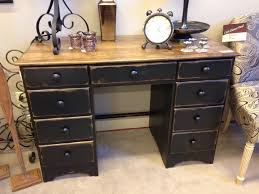 If your teen's bedroom is on the smaller side, it doesn't mean you're limited on your decorating options. A few minor changes can provide extra storage and bring new life to your teen's space! At Turn Style, you'll find plenty of options for redecorating your teen's bedroom at prices that you won't find anywhere else. Stop in today to find beautiful furnishings!