Spring has arrived, and amazing new spring fashions have arrived right along with it. There's just one problem, your closet is filled to the brim. Now is the perfect time to do a little spring cleaning to make room for all of the fabulous new spring fashions that have caught your eye.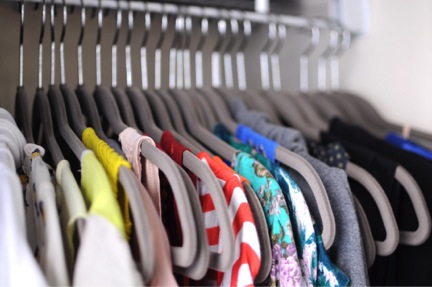 Here is a list of 4 tips for cleaning out your closet to make room for something new and fresh for spring:
Make it fun!
Cleaning out your closet doesn't have to be a drag. Make it fun and interesting by putting on your favorite playlist, grabbing a friend, or enjoying a glass of wine. It helps to keep your eye on the prize as well – so don't dwell on what you're getting rid of, instead think about all of the fun you'll have shopping for new styles!
Be honest with yourself.
We know that you love your clothes, but at a certain point, it's time to let go. If you bought a sweater or dress that you loved on the rack but didn't end up wearing more than once or twice, is it worth holding on to? Be brutally honest, if you don't wear it, it doesn't need to be taking up real estate in your closet.
Prioritize.
If you have several items that are similar, do you need more than one or two? Prioritize your clothing items and take the time to decide what is a necessity and what is not. At some point, the "you can never have enough of whatever" mantra must come to an end.
Fund Your New Wardrobe!
Not only does purging your closet make room for new items, it can also be a way to fund your next shopping excursion. Take your gently used clothing items to a consignment store and earn cash to spend on your new pieces! Plus, browsing consignment stores is a great way to find brand name spring fashions at a hefty discount – it's a win-win!