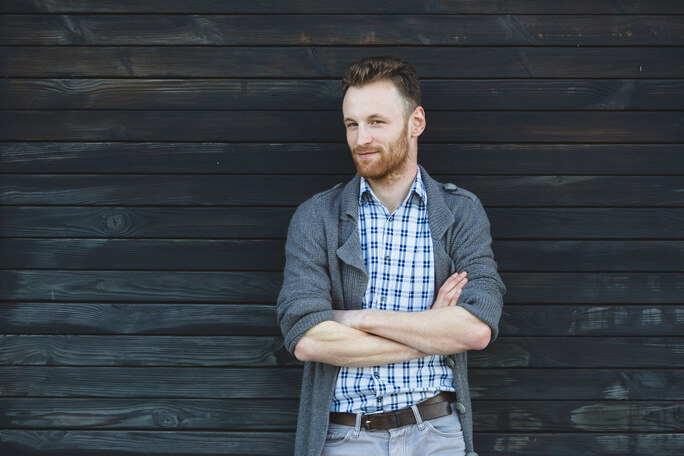 If you're a man who takes pride in dressing well, it's time to start thinking about your wardrobe for summer. When your fashion is on point for the season, you can feel confident about your look wherever sunny summer days take you. Whether you spend your time on rooftop patios, a lakeside beach or at the golf club, nothing exudes confidence like sporting a set of designer clothes that you purchased at a great price. See what's in store for summer 2017 fashion trends before you save big on your next Turn Style visit.
Stand Out with Camouflage
Camouflage is a staple of men's fashion that has only gotten bigger in recent years, but you don't have to enlist in the military to enjoy the stylish look for the upcoming season. Before you head to the military surplus store to stock up on gear straight from the trenches, know that camouflage can be incorporated into a wide variety of clothing types.
You can find t-shirts, light jackets, and button-ups that use camouflage as a stylish pattern rather than an attempt to recreate battlefield gear. Green, in general, is big in 2017 — camouflage just adds to this trend.
Let Loose with Suits
Skintight tailoring is out the window for summer 2017. That's good news for any man who is worrying about attending an outdoor summer wedding that could make him sweat bullets. Looser, more breathable suits are back in style, so those baggy suits you scoffed at while looking through 80s photo albums may not seem so ridiculous anymore.
Designers across the world are phasing out the slim fitting suits that have been in vogue for over a decade in favor of loosely tailored options.  Broad shouldered suits are especially big for the upcoming season, so don't be afraid to let loose when browsing for formal wear.
Open Up to Relaxed Collars
Continuing the "loosen up" philosophy so big in 2017 menswear, the collar is becoming less restricted. Forget about buttoning shirts all the way up to your Adam's apple to prop up collars resembling miniature tents — it's time to let your collar spread out a bit. Sometimes referred to as Cuban collars, these fashion features create a wide, loose and relaxed look perfect for easygoing summer days.
Go ahead and show off those chest hairs with a plunging V-neck for your button up or polo. There is no need for an undershirt with relaxed collars, as they detract from the look as a whole.
Try Out Wide Leg Trousers
Just when we thought skinny jeans were here to stay, wide leg trousers have walked right onto the fashion scene, and it seems they aren't leaving any time soon. No, we're not talking parachute pants here, but still much more relaxed than in previous years. One of the best things about wide leg trousers is their ability to mesh with just about any type of shirt or shoes.
Whether you're going for a sophisticated look incorporating a white button up or informal loungewear such as a t-shirt and boat shoes, wide leg trousers can serve as the perfect outfit addition.
If you're thinking about making some updates to your closet for summer, remember that you don't have to overspend to stay stylish. At Turn Style, you will find designer brands for 60-80% off retail prices. We stock our shelves with the latest seasonally appropriate styles, so you know you'll look great at a great price. Check out our Men's Apparel page to learn more about our summer 2017 offerings.